○ 7 min read
Power Up With These Athlete-Approved Smoothie Recipes
Every pro-athlete has their workout secrets and favorite fuel to enhance their performance. Getting inside the mind of an athlete paves the way for new ideas and techniques to upgrade your own workout, aid in muscle recovery, and find insight into other parts of life that are essential for maintaining well-rounded health goals.
One thing to try is to start the day out with a protein-packed smoothie to uplift, energize, and stay motivated for the day ahead. You can try a morning routine that combines meditation, breathwork and gratitude practices, stretching, a cool shower, journaling, and the right fuel to kick off the day, like a mushroom-based coffee replacement drink to wake up.
It doesn't need to be complicated. In fact, simple is good when you are busy or on the go a lot.
Super Smoothie Recipe
Here is a simple but powerful smoothie recipe perfect for every morning.
Ingredients
1 extra large banana
1 cup of wild organic blueberries
1 scoop Essential elements® Creamy Chocolate Protein
1-2 tablespoons almond butter
1 cup almond milk (or more if necessary)
Instructions
Simply add everything to a blender and blend until smooth.
Smoothie add-ins are a great way to pack extra potential into a quick blender-ready combo that can keep you going long and strong. Try any of these add-ins to change up your routine and power your day with plentiful nutrients.
Powerful Smoothie Add-Ins
Essential elements® Creamy Chocolate Protein Powder
Essential elements® Very Vanilla Protein Powder
Essential elements® Collagen Peptides
Essential elements® PreWorkout with Beet and ACV
Coconut creamer powder
Greens powders
MCT oil
Hemp seeds
Chia seeds
Flax seeds
Maca root powder
Avocado
Apple cider vinegar (just a bit)
Kombucha (just a bit)
Mushroom extracts or powders
Bee pollen
Cacao nibs
Cinnamon
Ginger
Turmeric (just a bit)
Spirulina
Chilled herbal tea
Of course, having the basics of a great smoothie on hand is essential so you can throw something together right away when you need it – after a workout, a long day, or first thing in the morning. Just be wary of adding too many sugary additions to your smoothie without adding some high-quality protein. A balanced source of protein will sustain your energy longer and will help you avoid a sugar crash later in the day.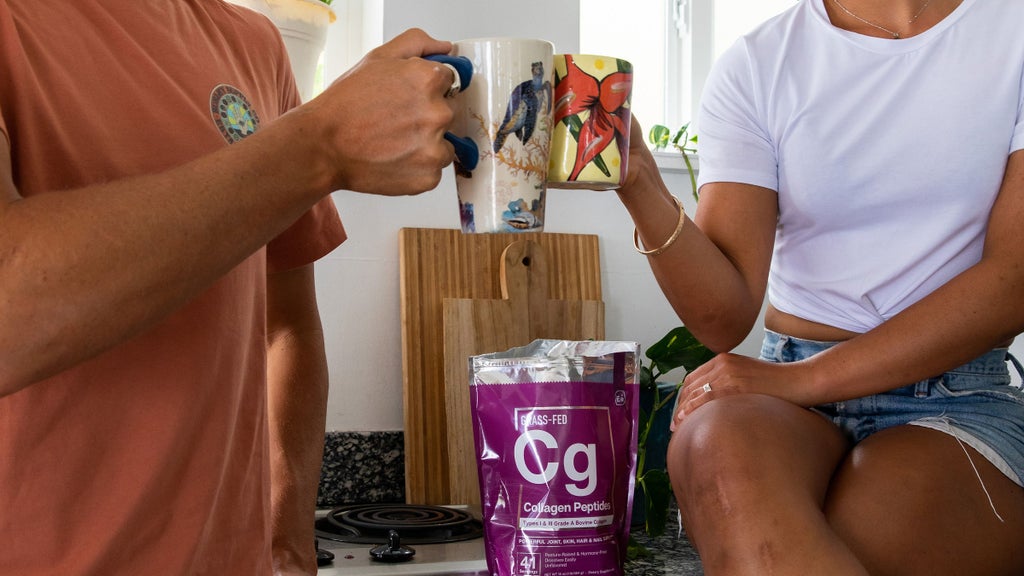 Plant-based protein, such as pea, pumpkin, rice, and sacha inchi, is easier for many people to digest than other protein powders. When blended together, they provide all of the essential amino acids. Essential elements® Protein is a unique mixture of these plant-based proteins that tastes great and is easy to add to any smoothie combination you can think of.
Here are a few other smoothie recipes to keep you going.
Ultimate Energy Chocomint Smoothie
Ingredients
2 pitted dates
½ teaspoon grated fresh ginger
½ teaspoon maca powder
1 scoop Essential elements® Collagen Peptides
2 tablespoons nut butter
1 tablespoon cacao nibs
1 scoop Essential elements® Creamy Chocolate Protein Powder
¾ cup almond milk
3 ice cubes
⅓ cup mint leaves
Instructions
Add all the ingredients to a blender and blend until ice is well pulsed. Optional – top with coconut whipped cream and extra cacao nibs.
Tropical Dream Protein Smoothie
Ingredients
6 ounces of coconut water
½ cup mango
1 tangerine, peeled with any pith and seeds removed
4 ounces (about ½ cup) plain or vanilla yogurt
1 tablespoon coconut oil, slightly warmed until it's liquid
1 scoop organic Essential elements® Very Vanilla Protein Powder
1 cup ice
Instructions
Add everything to a blender and blend until the ingredients are completely mixed and it's the consistency that you want. Enjoy!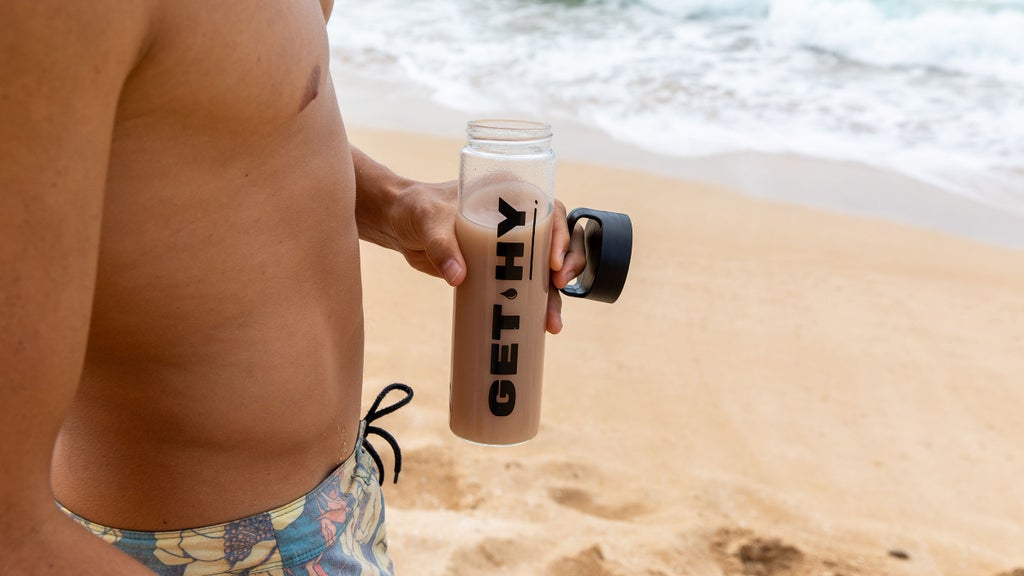 Seize the Day Protein Packed Mocha
Here is a great bonus recipe that will kick your day into high gear and keep you fueled for the long haul.
Ingredients
1 cup cold brew coffee
1 scoop Essential elements® Creamy Chocolate Protein Powder
¼ cup almond milk (or other favorite milk)
Ice
Instructions
Blend all ingredients together, adding more ice if necessary to reach the desired consistency. Optional-top with whipped coconut cream and cacao nibs or a sprinkle of cocoa powder.
The Essential element
Keeping up with a pro athlete is no easy task, but you can follow in their footsteps, be inspired by their success, and learn from their mistakes. At Essential elements®, we bring you the stuff you need to reach your athletic goals, no matter how humble or lofty they may be. We can be there every step of the way with our collection of workout enrichment products designed with you and every athlete (pro or not) in mind. Whether you are just stepping into the realm of fitness or have made this a part of your long-term lifestyle, we've got you covered. We bring it all together to provide you with what you need to power through and get to where you are trying to go. Never stop reaching for more or trying to make best of your health and your life!
Back to Nutrition