○ 7 min read
3 Calming Collagen Smoothie Recipes
When life is taking a stressful turn, it can be difficult to prepare nutritious home-cooked meals, even if you know it's good for you. If you are already a bit overwhelmed, sometimes getting all the right vitamins and minerals or eating enough veggies may not seem like the biggest priority.
Smoothies to the rescue! You can get abundant nutrition from something as simple as throwing everything in a blender and pushing a button. Discovering new delicious recipes is fun and easy!
If you are dealing with everyday worry, you can adjust your smoothies to support the relaxation response and soothe your worried mind. Luckily, many superfood-type smoothie recipes are already the perfect addition to your meal plan (or lack thereof) for mental health support.
What to Add to Your Smoothies to Promote Relaxation
Great smoothie additions that may promote that calm and collected state of mind include foods rich in magnesium and B vitamins, such as leafy greens, nuts, and seeds. There are so many options these days for superfood smoothie mix-ins, and the possibilities are virtually endless. High-antioxidant fruits, green powder blends, medicinal mushrooms, and herbal additions are great options to look for to customize to your favorite flavors and nutritional needs.
Protein powder and collagen make great foundational ingredients for smoothies, especially when you might be feeling that day-to-day worrying. Plant-based protein powders often provide abundant amino acids, which keep the brain fueled and make it easier to stand up to life's demands. Collagen can be a nice thickener for smoothie recipes and be used to give your smoothie more of a creamy feel. An added benefit of collagen is that it can support the gut microbiome, which can help maintain mental health. Collagen levels may decrease when exposed to common daily stressors, so it's a great idea to incorporate some into your day to replenish and rejuvenate your entire body.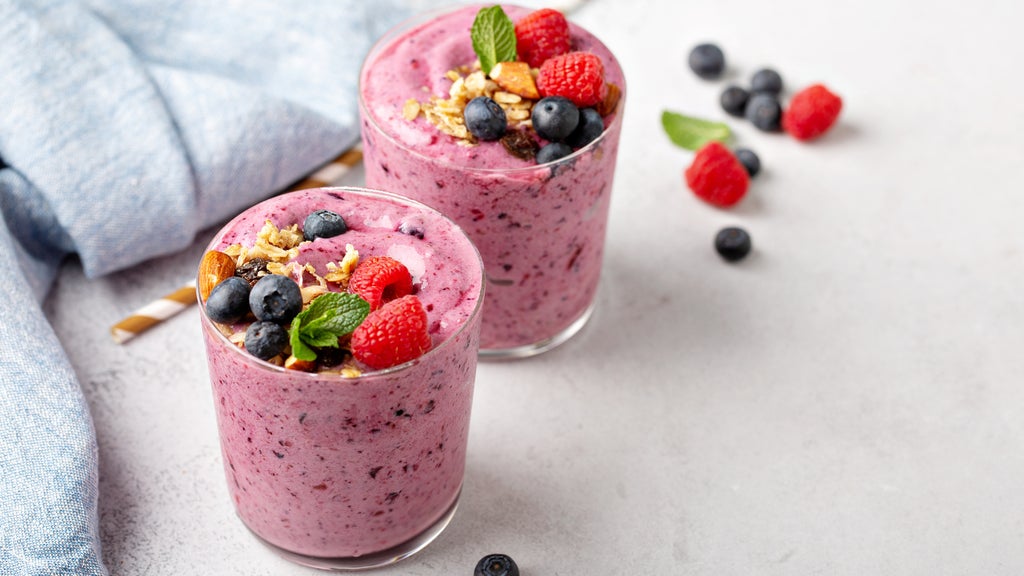 You can always mix and match ingredients, and you don't really even need a recipe, but here are a few combinations that taste great and offer benefits toward a more relaxed state of mind and body. If you don't have one of the ingredients on hand, simply substitute it with something you enjoy, which might offer additional benefits to keep you feeling good.
Adaptogenic Almond Blueberry Smoothie
Ingredients:

1 banana
1 heaping tablespoon almond butter or ¼ cup almonds
1 cup almond milk
½ teaspoon of ashwagandha powder
1 scoop Essential elements® Collagen Peptides
½ cup blueberries
¼ teaspoon cinnamon
½ teaspoon vanilla extract
Optional- 1 scoop Very Vanilla Protein Powder
Optional- honey or maple syrup
Instructions:

Gather all ingredients in a blender (high speed if you use whole almonds) and blend until smooth. If it comes out too thick, you can always add a bit more almond milk or water if necessary.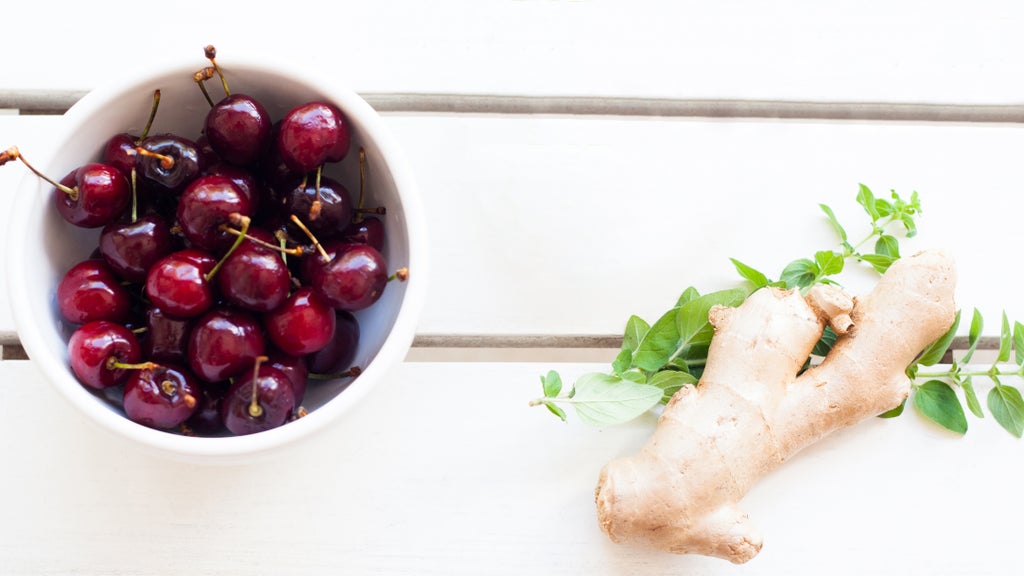 Tart Cherry and Ginger Recovery Smoothie
Ingredients:

½-¾ cup unsweetened tart cherry juice (contains naturally-occurring melatonin!!!)
1 cup frozen pineapple
½ cup spinach or kale
1 scoop Essential elements® Collagen Peptides
1-inch piece of fresh ginger, peeled and chopped
½ cup of ice
Optional-1-2 dates with pits removed
Optional- 1 tablespoon flax or chia seeds
Optional-¼ teaspoon turmeric powder
Instructions:

A high-speed blender will be the best choice for this blend because of the ginger. Simply add all of the ingredients and blend until smooth. If it is too tart, you can add the dates or a bit of honey.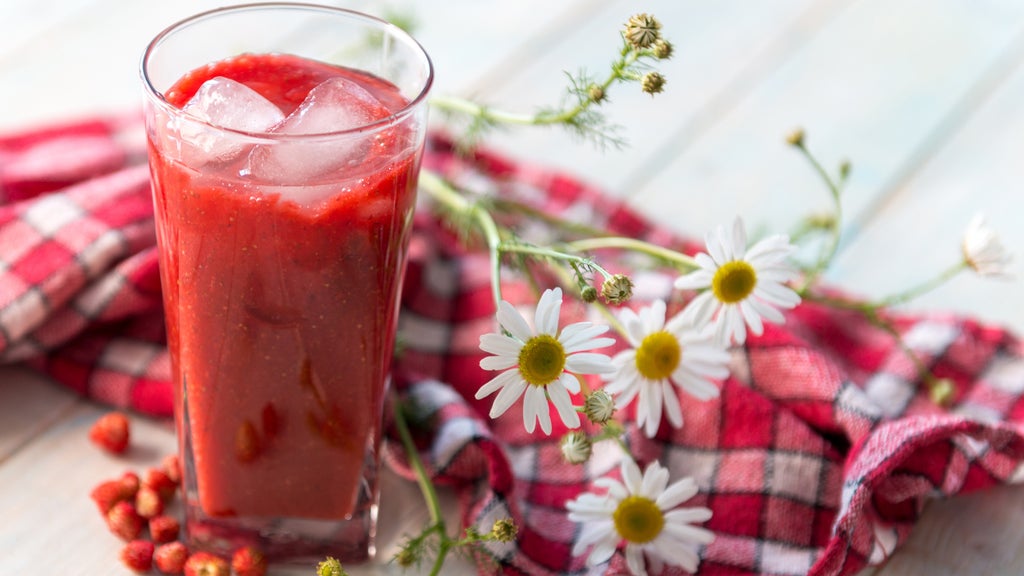 Tropical Chamomile Chill-Out Smoothie
Ingredients:

1 cup coconut milk
½ cup frozen mangoes,
½ cup frozen pineapple
½ cup frozen strawberries
1 frozen banana
⅓ cup orange juice
½ cup cold chamomile tea (lemon balm tea would also be a great choice)
1 scoop Essential elements® Collagen Peptides
Optional-1 tablespoon chia or flax seeds
Optional 1-2 teaspoons coconut sugar or honey
Instructions

Blend all ingredients until smooth. If it is too thick, you can add more orange juice or tea. Very strong chamomile tea may be slightly bitter, but that's actually a good thing and means it's nice and potent! You may need additional sweetener.
The Essential Element
Keeping ingredients around for great-tasting smoothie recipes might help you avoid grabbing whatever is in sight (like donuts and cookies) and help you avoid eating habits you're trying to conquer. Smoothies can be a quick on-the-go option for busy people or if you just don't feel up to preparing something more time-consuming. It certainly won't take the place of a well-balanced meal, but it can fuel you through trying times, help to support your entire body, and promote feelings of relaxation and well-being.
Back to Mindset