Description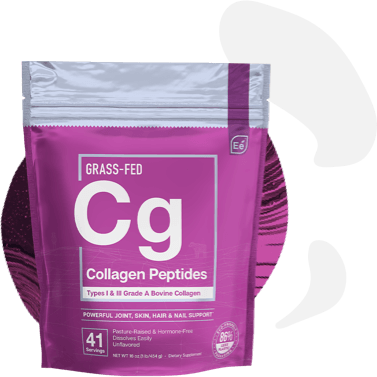 Product Description
Essential elements® hydrolyzed, type I & III Collagen Peptides are sourced from grass-fed, pasture-raised, Grade A bovine, and certified hormone-free and 100% non-GMO. Containing 19 naturally occurring amino acids, Collagen Peptides are enzymatically formulated for enhanced bioavailability and absorption to support bone and joint health, strengthen hair, skin, and nails, improve gut and immune function, and benefit the body's overall cellular structure.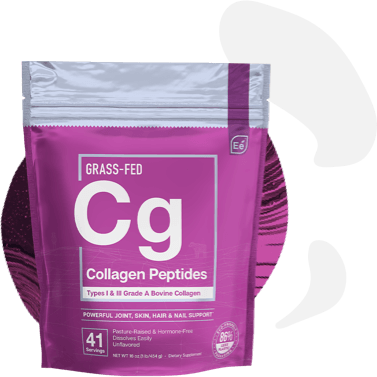 ---
The Science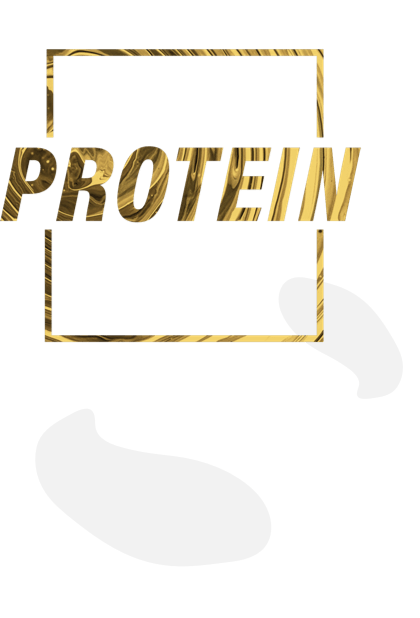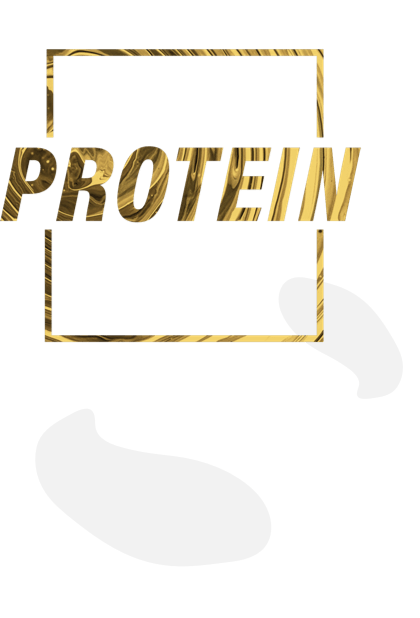 The Science
Collagen is the body's most abundant protein, making up about 30% of its total protein molecules. It is the crucial connective tissue, that keep your bones, tendons, ligaments, and skin in place. You can find type I collagen in your eyes, skin, tendons, bone, and teeth.
With more than 6,000 clinical studies recorded, collagen peptides have been scientifically shown to improve skin elasticity and hydration, and lessen fine lines, as well as accelerate wound healing, and may provide much needed relief and healing for those suffering from joint discomfort.
Amino acids are essential for every metabolic process, tasked with the transport and storage of all the body's nutrients. Protein itself is constructed from smaller molecules 20 different amino acids, which are divided into those considered to be "essential" because the body can't produce them, and "non-essential" amino acids which can be created by the body.
These amino acids, including the 8 essential amino acids, have been proven to aid in muscle and ligament repair, physical flexibility and recovery, and nourishing cartilage, tendons, and joints that wear with age.
---
Ingredients
Ingredients
Ingredients
Collagen
Pasture-raised, grass-fed bovine Type 1 Collagen is derived from bovine bone and cartilage. The hydrolyzing process yields small, intact amino acids which are quickly absorbed into the bloodstream, and used as the building blocks for new collagen production.
Essential Amino Acids
When you eat high-protein foods, your body breaks down protein into amino acids and peptides through the action of digestive enzymes. Next, these smaller chains of amino acids move from your stomach into the small intestine where they're further broken down and released into the bloodstream to fuel your muscles, support tissue repair, and even promote brain health.
Supplement Facts
Serving Size: 1 scoop (11 g)
Servings Per Container: 41
Amount Per Serving
%DV
Calories from Protein
33 kcal
*
Calories from Fat
0 kcal
Protein
10 g
Fiber
0 g
Cholesterol
0 mg
Calcium
2.2 mg
Magnesium
0.1 mg
Potassium
0.16 mg
Sodium
14 mg
*Daily Value Not Established

*These statements have not been evaluated by the Food and Drug Administration. This product is not intended to diagnose, treat, cure, or prevent any disease.
Amino Acid Profile
In grams per 11 gram daily serving.
Amount Per Serving
Alanine
0.72
Arginine
0.68
Aspartic Acid
0.46
Cystine
<0.009
Glutamic Acid
0.95
Histidine*
0.1
Hydroxylysine
0.04
Hydroxyproline
0.96
Isoleucine*
0.11
Leucine*
0.25
Lysine*
0.27
Methionine*
0.06
Phenylalanine*
0.16
Proline
1.18
Serine
0.25
Threonine*
0.14
Tryptophan*
<0.009
Tyrosine
0.05
Valine*
0.19
---
Reviews
Collagen Peptides Reviews
In the interest of transparency, we never use incentives to influence these reviews.
Write a Review
It's true, it has no flavor and sometimes it will not dissolve all the way in coffee. I found some lumps. And mine only lasted 31 days not 41 days and I only used one scoop
Deborah Green
Adding collagen daily is better for me than having to use the various creams, etc., to reduce wrinkles.
Older Woman
I have gotten compliments on my skin from my dermatologist & I continue to use for hair & nail growth
sowen
Noticable difference in my skin and nails...Not so much my hair.
Me
My good friend told me about this product and I have to say it has made a difference in my life. I put it in my coffee in morning and great.
Liz
Mixes up well with no grainy texture and no after taste.
Mary H.
Would definitely buy again. Wonderful product.
Ashley Renee Knight
Great collagen! It's only been a week and a half and I do think my nails are showing a difference. That's.
Amazon Customer
I add it every morning to my coffee.
Ruth Smith
I've only been using this for a couple of weeks so I can't review the results, too soon, but there is NO unpleasant flavor/smell and if you following the instructions it blends well.
Sweetie