○ 8 min read
Essential elements® 2022 Holiday Gift Guide
It's that time of year again; time to search for gifts for your favorite people. It can take so much time to nail down that perfect gift, so we're here to make it easier for you. Whether you have someone in your life that is a bit of a health nut or someone that might need a little encouragement to take care of themselves, Essential elements® has plenty of options that are sure to make the people in your life happy.
If you're the last-minute kind of shopper, we've got you covered with a whole list of options that any active type of person will love. Even if that person you are shopping for isn't currently taking action to maintain their physical fitness, perhaps you can inspire someone to take care of themselves in a new way.
Health-Conscious Holiday Gifts
Hydration by Essential elements®
This is a great gift any time of the year. It's especially a good choice for that person who is super active, participates in action sports, or indulges in alcoholic beverages around the holidays. A lot of people don't think much about their hydration through the winter months, but it's just as important, if not more so, to ensure you are getting enough electrolytes at this time of year. With three great-tasting flavors and zero sugar, Ee's Hydration is like a holiday gift for your body and your taste buds.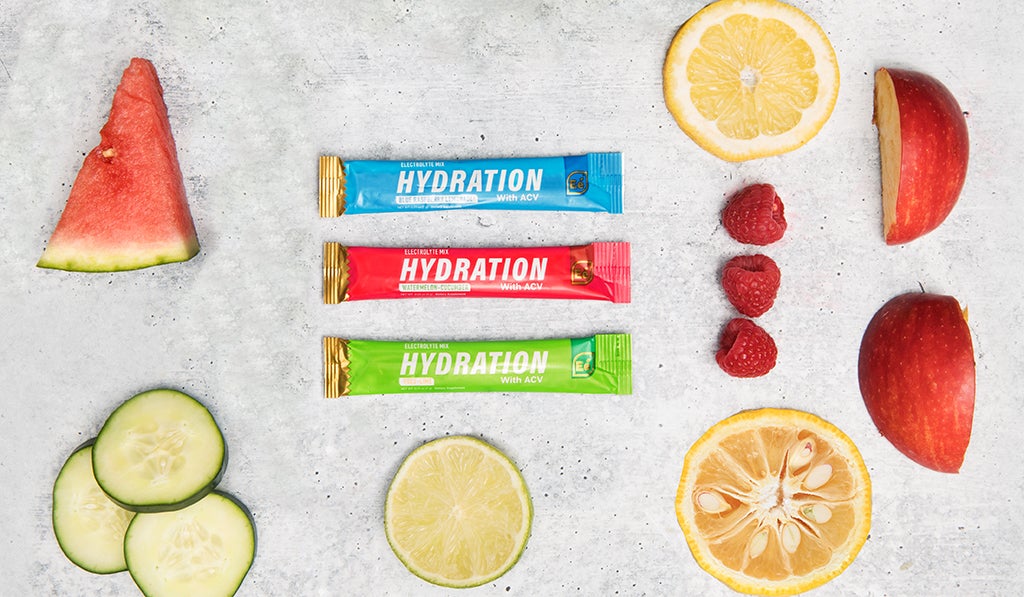 Specialty Gym Bag
Do you have someone in your life that needs an upgrade from their dirty old gym bag? This one has a clever compartment for your shoes and a separate section for wet items, such as swim clothes, towels, or sweat-soaked workout clothes. There's also an area for keeping your water bottle and plenty of room to throw in a few packets of Ee's Hydration so they can have all their workout needs in one place.
Essential elements® Plant-Based Protein
We've got Very Vanilla and our Creamy Chocolate blends ready to fuel anyone's protein needs. This is a great gift for fitness lovers but also for busy moms, workaholics, or just about anyone who might be easily sidetracked and needs a quick way to get in a little extra nourishment. Ee's Protein is balanced to provide all essential amino acids, supplying a powerful source of building blocks the body needs to feel good and stay strong.
Sunrise Alarm Clock
For your favorite biohacker! This alarm clock simulates the sunrise by slowly brightening to help people wake up optimally and helps to reset their circadian rhythm. The cheery light options (with seven colors to choose from) work great for the dark wintery season, and with optional nature sounds, it's a great gift to help someone start their morning out right. It can also be used in the evening to reduce any overstimulating lighting to help someone drift off into a great night's sleep.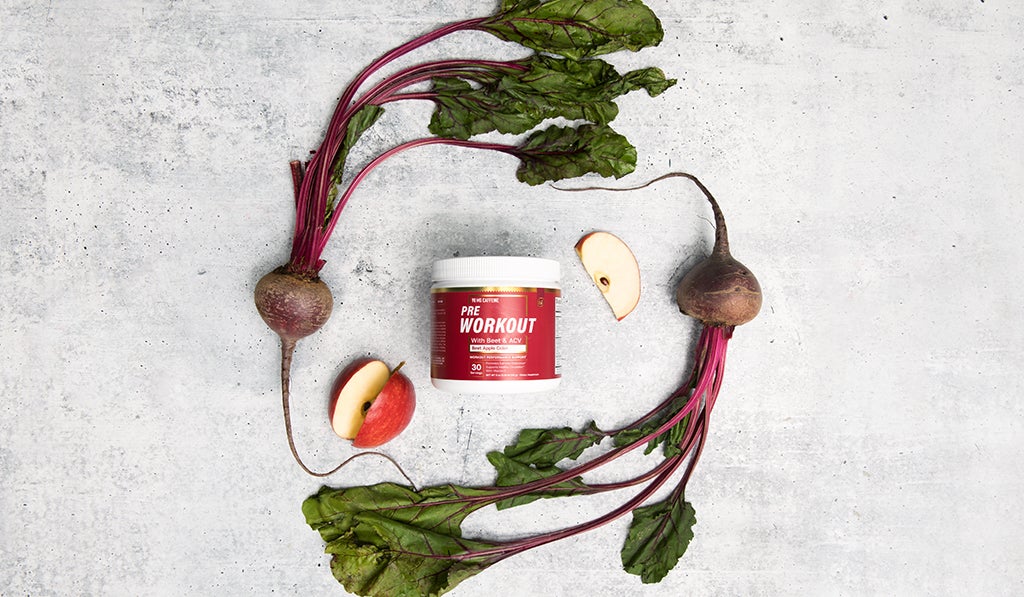 PreWorkout With Beet & ACV by Essential elements®
Sometimes you just need that extra oomph to keep you going. PreWorkout With Beet & ACV is designed to help people maximize their workout and prepare the body with the fuel it needs. A great gift for someone having a hard time getting started on a fitness routine or is ready to take things to the next level.
Sometimes the hardest part of establishing a workout routine that works is getting started. The beets in this blend are a superfood that helps energy flow through the body and a naturally-sourced caffeine blend that will make it easier to power up and stay motivated. The ACV in the mix provides electrolytes, and all together, this blend is designed to help people support their energy levels and maintain stamina to reach their full potential.
Yoga for Athletes
In our interview with Ee's creative brand manager Al Goldman, she discusses her first-hand experience in seeing how important it is for athletes to focus on slowing down and incorporate a mobility and recovery routine, such as yoga. Yoga for Athletes by Dean Pohlman is a great resource for the athlete in your life that could benefit from the restorative effects of yoga and is designed specifically to help people maintain their athletic abilities. There are quick 10-minute routines that can be incorporated into their existing workout schedule and are intended to benefit mobility and strength.
T-Hero®
If you know someone working on building their physique and may need help supporting their energy and stamina, T-Hero® would be a great gift to help them maintain healthy testosterone levels. This might be a tricky subject to bring up, but you can show your love by encouraging certain friends and family members in your life to try something that could lead to benefits in health across numerous systems in the body. It's not just about sex drive; healthy testosterone levels can help to maintain lean muscle mass and strength, aid workout performance, and promote mental health wellness.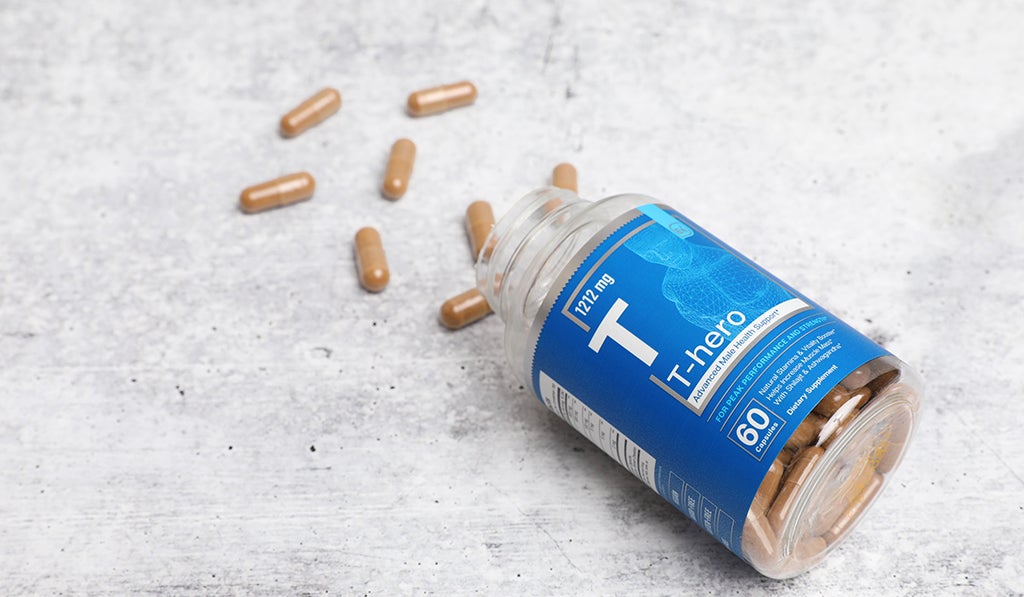 Deep Tissue Self-Massage Tool
Designed for those hard-to-reach places, this rolling massage tool helps to work out tightness stored in the muscles. It's small enough to fit in most gym bags, making it easy to use before and after workouts. Firmer than foam rollers, it's easier to get deeper pressure in tight areas when needed. A great gift for someone that might seem a little uptight (and needs to relax) or deals with everyday aches and pains.
The Essential Element
Regardless of the kinds of gifts you end up giving this year, don't forget to grab yourself something too. It's not selfish to do a little holiday shopping for something that will promote your own health and get you revved up for the new year. If you are gifting to someone who may not have found their love for fitness yet, be sure to keep it positive and supportive. Offer to be a workout buddy, share your story of success, and share the items that may have helped you get there. Essential elements® has helped many people reach their fitness goals and is here to fuel New Year's resolutions of all kinds. Gifting your favorite Ee product to someone you care about (including yourself) could be the start of something that could influence the direction of someone's health and overall happiness!
Back to Fitness