○ 16 min read
Meet Al Goldman, Creative Brand Manager of Essential elements®
Get a behind-the-scenes peek from this interview with the one-of-a-kind trailblazer changing the direction of the sports nutrition industry and encouraging everyone to Get Hy all day, every day.
Al is our Creative Brand Manager; visionary, brand builder, and leader at Essential elements®. With 10+ years of experience concepting and executing in the advertising space, her forward-thinking approach and on-the-pulse know-how have catapulted multiple brands through new waves of evolution.
She is a self-proclaimed "wellness geek" and an innovator by trade and lifestyle. As an international yoga and meditation instructor, she has traveled the world teaching in locations including Australia, Bali, and throughout the U.S. She upholds 500-RYT and National Academy of Sports Medicine CPT certifications and has attended a multitude of workshops in spiritual psychology, functional fitness, and pilates modalities throughout the years.
Al has run multiple businesses, company departments, and brands and plans to create more magic and move more individuals through the foreseeable future. When not on a mission, Al can be found adventuring in the mountains, rock climbing, hiking, or frequenting the National Parks on a regular basis. Check out her incredible adventures at @alexgoldman on Instagram.
Tell us a little about yourself. What experience do you have in the health and wellness space, and why do you love being the Creative Brand Manager of Essential elements®
I am who you would probably refer to as the world's biggest wellness geek in both my personal and professional life. I have been in the marketing world for well over a decade and always knew that I wanted to create awe-striking experiences for customers and find ways to move them through marketing campaigns. I've worked in traditional advertising with just about every brand under the sun, and after I moved across the country to L.A., I landed with Essential elements®. With my background as a yoga and wellness instructor, this brand means everything to me. It almost feels like my baby to some extent or an extension of self. I care so much about health and wellness, and the opportunity to empower people to take their health into their hands is very inspiring to me.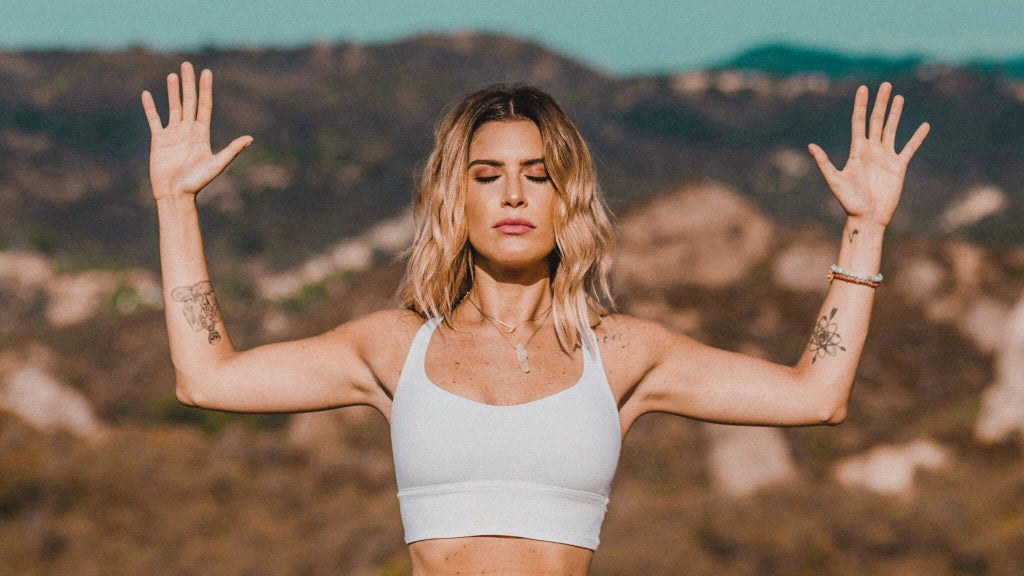 How have you influenced the direction of the Ee brand and/or influenced its approach to product formulation, messaging, and customer experience?
When I came on to the team, Essential elements had this line of incredibly amazing products, but we hadn't really honed in on how we were going to connect with people or really who those people were. I like to think I brought a lot of fun to the brand and a lot of edgy elements, and now we are tapping into unconventional athletes: like surfers, skaters, mountain bikers, rock climbers, and the whole action sports space. We are also sticking to what these products really are, which are truly essential elements that support you on your day-to-day journey to just feeling good and being able to perform your best.
What does your morning routine look like, and how does it set you up to have a successful day?
So I have a heck of a morning routine. The only way I am able to show up and perform this job managing a brand like Ee is by taking care of myself first and foremost. I have learned that I can't give to everybody else unless I take care of myself first.
After I wake up, one of the first things I do is get into my sauna. While in there, I do this thing called habit stacking. I meditate, I read whatever book I am reading at the time, and I also journal while I am in there, so I get a bunch of things done all at once, which is very helpful for someone like me who has such a busy day-to-day routine.
Right after the sauna, I hop into a cold shower (because I am a glutton for punishment!). Hot and cold contrast is just amazing for stress reduction and even for your capacity to handle stress throughout the day.
Then, I get into a strength training workout. I've been lifting weights for maybe 15 years at this point, and I do about a 30-minute workout. It is nothing spectacular at all, but it's just enough to get the blood moving, and kind of gets me going.
Soon after, I make the world's biggest breakfast. I am not a girl who skips breakfast by any means. I have 3 or 4 eggs, another protein (sausage, smoked salmon), a whole avocado, and maybe a smoothie as well, with collagen. I really go in on breakfast, and then I take all of my supplements — the current stack, including Ashwagandha and Immunehero.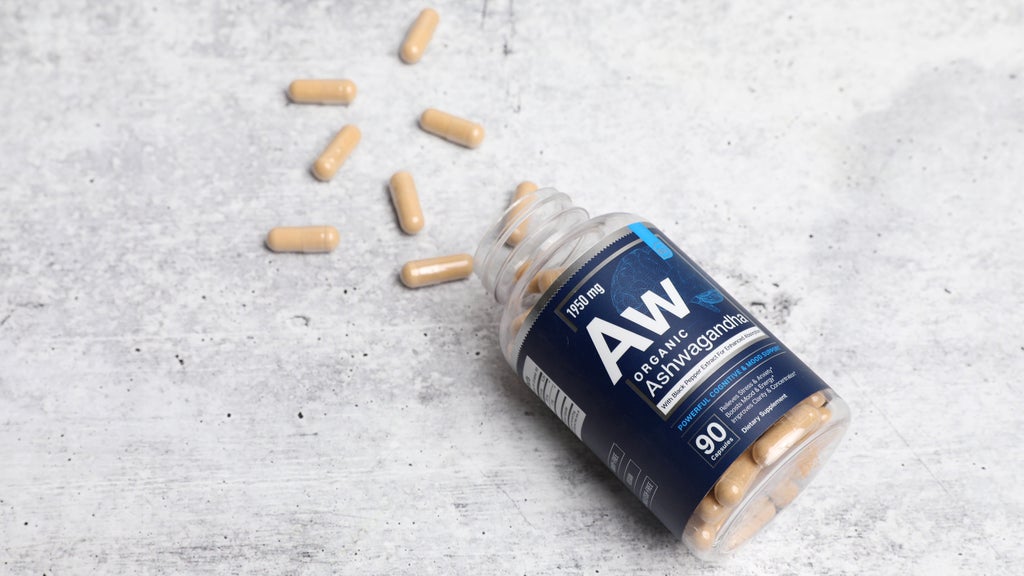 I use a reverse osmosis water filter and add Hydration, which gets me set water-wise for the day. Adding those electrolytes back in is critical, especially because of the sauna where I sweat a lot and my workout. Because I am using a clean water filter, it is crucial that I add those minerals back into the water.
Then I do a little skincare routine and get right into the day. My day is very packed, with back-to-back meetings, managing multiple teams, and the brand as a whole. So this is what works for me. Some people look at my kind of morning and think it's best to try to do it all or change their whole life, but if it becomes stressful, it doesn't work anymore.
If you feel you need to check off a million things before starting your day, then it's not for you. It's more about incorporating something that makes you feel good, even if it's just one thing. It could be anything, even just opening the door as soon as you wake up and getting some sunshine for a few minutes.
What kinds of breakfast foods, snacks, and/or healthy meals do you rely on? How do you squeeze in time to ensure you get all the nutrients you need?
I don't squeeze in time; I totally prioritize it. What I put in my body is super important to me. Not in a neurotic way because I have lived there in that space before, where everything had to be grass-fed, gluten-free, organic, non-GMO, and everything like that. Now I take the approach that I am just doing the best I can, and who doesn't want to have chocolate cake sometimes? Life is for living, right?
I follow an almost paleo approach without really labeling it. I like to eat a lot of whole foods. Lots of fruits, vegetables, nuts, seeds, and anything that is grown from the earth. I eat all meats and all vegetables; really, nothing is off the table for me diet-wise. I prioritize protein and fat, I would say, a little bit more over carbs, and that's just because of my own specific athletic goals and profile. I have friends who do really well on high carb, but it does not work as well for me personally — just based on the types of activities I do and my own nutritional needs.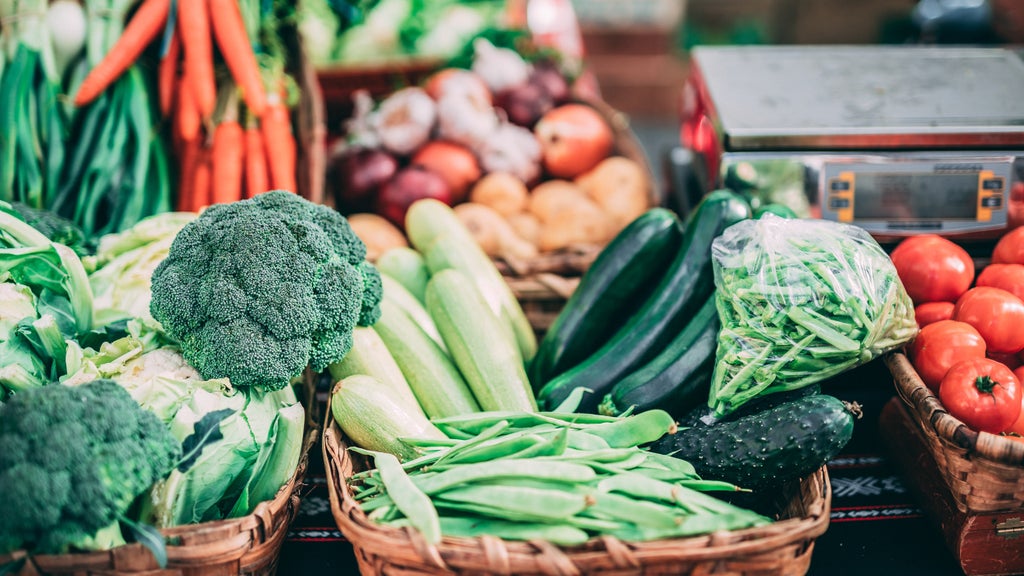 What other habits have you put into place for yourself to help you maintain your energy with such a demanding schedule?
Honestly, the biggest thing is taking little walks throughout the day. I have a walking desk, and I stay moving throughout the day, but there is nothing like going outside and getting sunlight and some vitamin D. I always make sure I get outside at some point, even if it's just on my lunch break for 15 minutes or so to soak up the sun. It's so critical to maintaining your circadian rhythm and making sure you are able to fall asleep well at night.
Nothing feels better to me than getting some sunshine, and what is even better is if you can take your shoes off and ground yourself a little bit. Those are my big bigs. Something else I incorporate here and there and always recommend is a simple five-minute meditation or even just focusing on my breath for five minutes.
Essential elements® has partnered with Water.org to bring clean drinking water to people around the world. How does this partnership reflect the values and goals of the brand?
Essential elements® is really all about the individual elements that each person needs to get themselves to a place of better health, but we also know that once you take care of yourself, you can really look at taking care of the community at large. That is one of our biggest values. Participating in the betterment of self and community as a whole. Working with Water.org has just been an honor and privilege for us to be able to support people in getting clean water to places where it's not so readily accessible and really acknowledging that we do have that privilege here.
We know you love the outdoors and hiking to remote destinations. What has been your most challenging or rewarding hike, and what insights have you taken from those experiences?
This past year, I did a rim-to-rim hike in the Grand Canyon, which is probably the most fulfilling and rewarding outdoor endeavor I have done, and I've definitely had my share of long days outside, backpacking trips, and experiences. Most people do this hike in multiple days, and I did it in a single day.
I think what made it so unique, besides the fact that you are going into the Grand Canyon, which is literally one of the most spectacular geographic places on the planet, is that usually when you are climbing a mountain, you are going up and up. The head trip and the difference in the mental capacity it takes to hike the Grand Canyon is that you are going down. You are going down into a hole in the earth. It was about 130 degrees Fahrenheit temp-wise and 5200' vertical feet. Once you get down there, you still have to get yourself back out. You've got to get out of this hole in the ground with your own two legs, and you don't have a choice. It's an extremely humbling experience, and I'd never felt more alive than I did that day. I just felt extremely connected to purpose, nature, and myself in physical and mental form. I live for experiences like that.
The only other thing that comes close is that I like to spend long days rock climbing in Red Rocks, Las Vegas. Multi-pitch trad climbing days with friends are pretty special as well. What separates trad climbing from any type of hiking is you can really look at any mountain, and all of a sudden, it becomes accessible. You can think — hey, I can climb that if I want to — so it opens up the possibility of adventure tenfold.
Do you get "Hy?"
Everyday. All day, every day.
You have worked with and trained professional athletes, surfers, and rugby players. What do you see that athletes and people who are physically active need to pay more attention to or tend to neglect?
Taking time off! We are all so passionate about what we do, especially if you've made it a career. It's so hard to take time off because it's usually what you're doing all the time. You are either practicing or performing, and often it is what athletes do to relax as well.
I would also say mobility work. A lot of athletes tend to push themselves to the limit, and in teaching yoga, it was really nice to walk people through the process of slowing down. Most of these action sports are go, go, go. So high energy and very hard on the body, especially with certain repetitive movements. Doing mobility work and rehab for recovery is really important.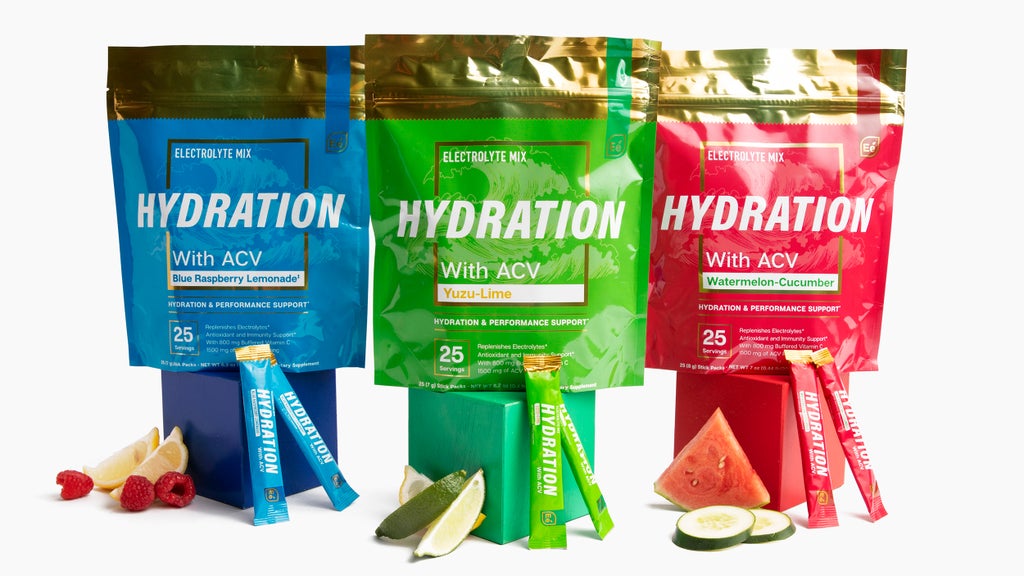 Something else aligned with that is just making sure folks are dialing in their sleep routines. The reality is if you haven't slept, you will not and cannot perform at your highest, most elite level.
As someone who is into rock climbing/bouldering, do you have any other action sports you have tried or would love to get more into?
Yes, I have tried everything! Snowboarding, surfing, skateboarding, mountain biking, and cycling. As of late, I've been more passionate about getting on my bike. These all come in ebbs and flows, I'm not nearly as skilled in other action sports as I am in climbing and big mountain hiking, but I love to try new things! I am so open, and one of my core values is adventure. It's really just something that totally fuels me and that I am passionate about.
What are your top priorities in life that help you make the best of your mental health and stay physically fit?
Believe it or not, physical movement is kind of like therapy in and of itself for me. Sticking to a routine is also important. As open, spontaneous, and adventurous as I am, having a routine is something that, ironically, allows me to be extremely free in my day-to-day life.
For mental health, I'm a huge proponent of actual therapy. I've been in therapy for maybe 7 or 8 years at this point. It's really done wonders to help ground me and help me find myself in ways that I was inspired to do, but I probably just needed that extra support and help from a mirror.
We know all of the products made by Essential elements® are high quality and essential for different aspects of health, but do you have your favorites? What is in your cupboards right now?
I totally have my favorites; everything is amazing. I can totally attest to that, but Hydration is a daily one for me, especially with everything I'm doing on a daily basis. Also, Ee ACV Gummies, though I am kind of guilty because they are kind of like candy to me. They are so hard NOT to eat because they are so good. I don't know how we made ACV taste so good, but somehow we managed to make it happen.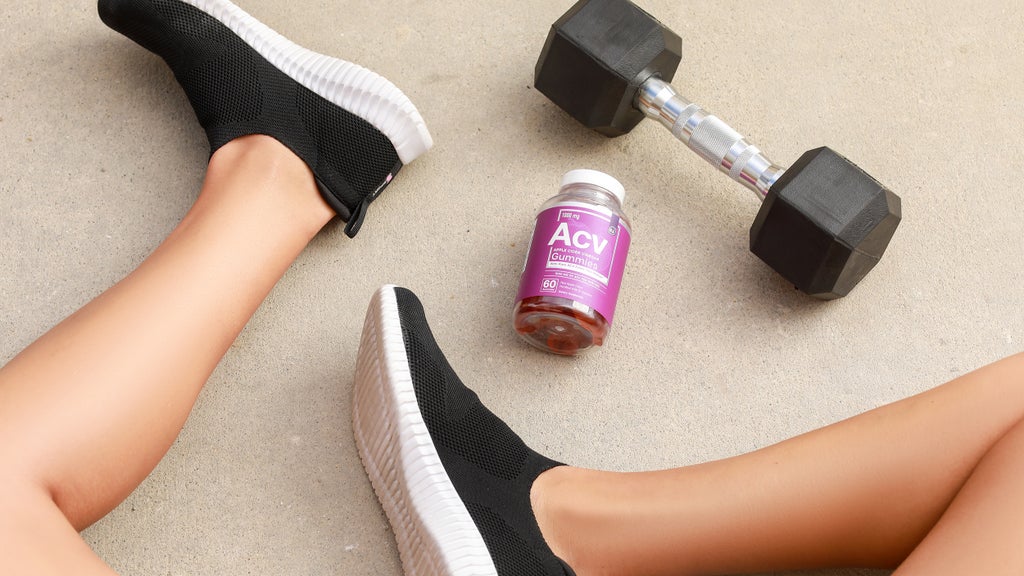 Do you have a life motto? Anything that drives you?
For years, it was "Rip it." The idea of just going out and living life, staying stoked, and being inspired. Something that I suppose is just a little bit more evolved than that is a bit of advice I got from someone I care about, which is, "be exactly who you are; it's what makes you extraordinary."
I think this is so important in an age where a lot of people are feeling lost or are stuck in comparing themselves to others around them. Whether it's by way of social media, peers, or even where their family members are at a certain point vs. where they are at this stage in their life. Just remembering to come back to self, and that exactly who you are at this moment is perfect.
What do you see for the future of Essential elements®? Any new products, events, brand ambassadors/influencers, or other exciting innovations?
Yes, all of the above! There are a bunch of new amazing products on our radar for 2023 that I can't say too much about, but we are very, very excited. We are all about innovating and finding the best products for our customers and offering things that can serve them in their daily lives.
We are definitely working towards attending certain events and attracting additional athletes and partners. We are also going to be doing a brand refresh towards the end of 2023, so everyone can get stoked and excited and be on the lookout for that. We are always looking to make a bigger impact on individuals and the collective as a whole. So whether it's with our charity partners or creating new innovative formulas, we are always excited to move forward with the future.
The Essential Element
Now that you've gotten to know who is behind the scenes at Essential elements®, you can get a better idea of the "why" behind what we do and our ultimate goal to provide incredible sports nutrition products. Al (@alexgoldman) is at the helm of a team that is dedicated to helping you continue to find solutions for enhancing your fitness goals. She's pioneering the most innovative ways to keep you at the top of your game. Every day is a new chance to discover the ways you can make your life the ultimate adventure, and Ee is here for every thrilling moment.
Back to Fitness