Description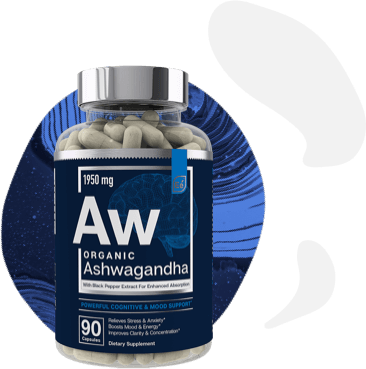 Product Description
Essential elements® Organic Ashwagandha offers a powerful 1950 mg daily dose mood-boosting and anxiety-busting organic ashwagandha and 15 mg of organic black pepper extract to aid absorption and increase therapeutic benefits. This mentally restorative formula provides optimized adrenal function, equalizes mood, stress, and energy levels and effectively supports overall cognitive and emotional health that are essential to your well being.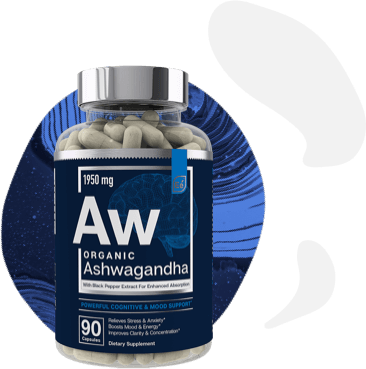 ---
The Science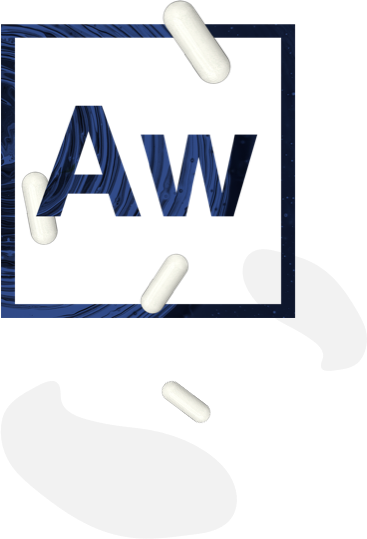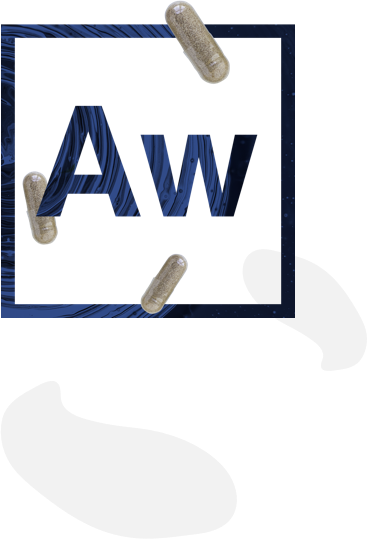 The Science
Ashwagandha is one of the very few herbs in the world with a complex blend of phytochemicals that operate at the systemic level, offering users more than 20 distinct applications.
One of the most clinically studied herbs on the market today, Ashwagandha has been clinically proven to reduce stress and anxiety in adults, as well as aid body weight management in adults under chronic stress.
This ancient root also has been clinically shown to improve concentration, memory, and cognitive functions and is even proven to extend lifespan by about 20% in adults. Positive effects have also been scientifically recorded for use in normalizing thyroid function in hypothyroid patients and aids in the enhancement of cardiorespiratory endurance.
Ashwagandha also exhibits specific benefits to improved male sexual function, greater muscle strength and size, and stamina.
---
Ingredients
Ingredients
Ingredients
Ashwagandha (Withania somnifera Dunal) is the most popular botanical plant in Ayurvedic medicine. Used all over the world for more than 5,000 years, this small, woody shrub's roots offer more than twenty distinct, clinically proven therapeutic uses.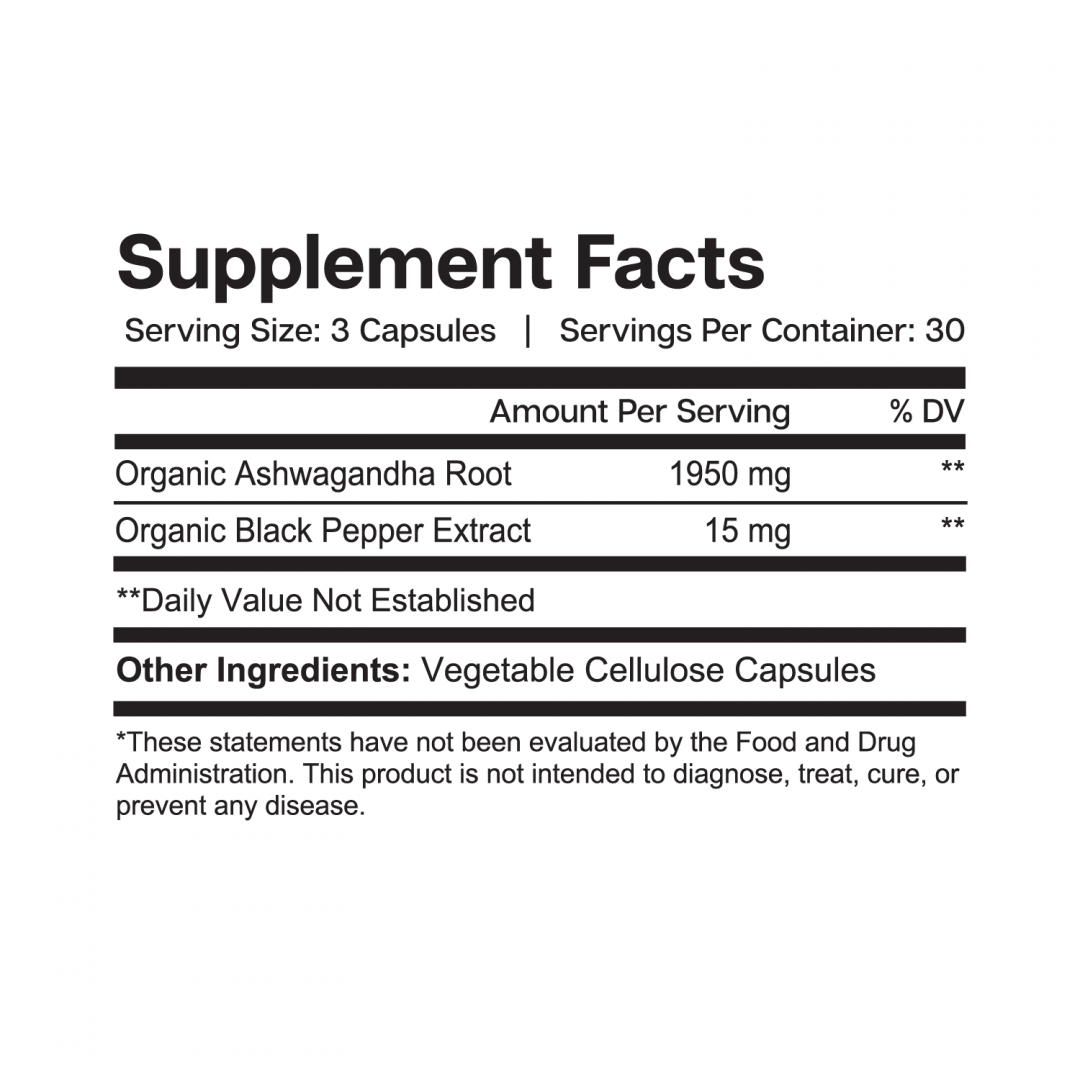 Show All Ingredients
---
Reviews
Organic Ashwagandha Reviews
In the interest of transparency, we never use incentives to influence these reviews.
Write a Review
This helps so much. I noticed it working within days.
C.F.
I felt better within a couple of days. Energy and clear headed.
Amazon Customer
GREAT PRODUCT
Jarvis Hall
Occasionally I miss a day or 2 with supplements, and since they are not essential, I don't feel it is a crisis.
blueberry
This is a good product. Slow to work.
Kathryn ward
Flavor needs improvement
Kindle Customer
Very small print on the bottle.
Genevieve Hernandez
if that continues,, I will certainly buy it again.
Stephen F. Blacke
Plus my mind was calmer and I was able to focus more at work. Now I can't imagine not taking it. It's like a little capsule of magic.
Amazon Customer
Works as promised.
Carol C.