Description

Product Description
Essential elements® Magnesium Plus Zinc With Vitamin D3 offers a daily dose of three powerful nutrients. Magnesium helps support optimal muscle function as well as helping maintain healthy levels of bone density & strength.* Zinc and Vitamin D3 help support healthy heart and more.* This potent combination helps reduce the risk of mineral deficiencies and works synergistically, so that each ingredient can help bolster the effects of the others.*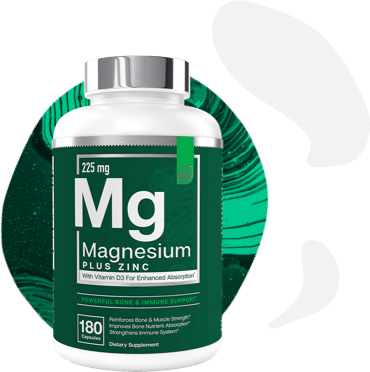 ---
The Science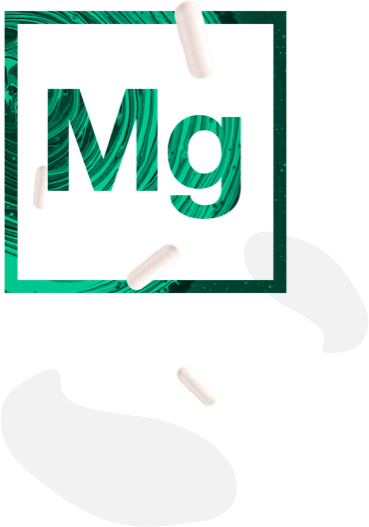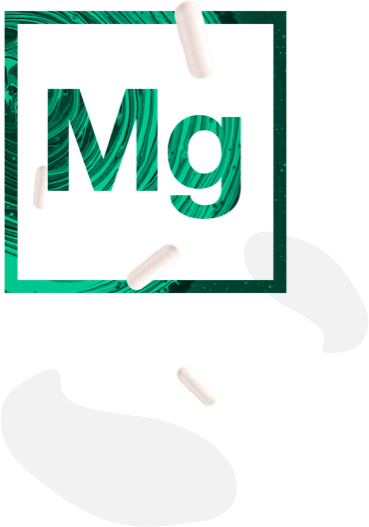 The Science
Magnesium is contained in Essential elements® Magnesium Plus Zinc With Vitamin D3 in three different forms, each with slightly different functions. Magnesium Citrate, Magnesium Glycinate, and Magnesium Malate are the most bioavailable forms of magnesium available. Magnesium helps improve the absorption of calcium into the bones, aids in bone formation, and can help reduce oxidative damage in the body caused by a magnesium deficiency.
Zinc is also an essential part of a healthy lifestyle—it promotes the continued healthy function of multiple systems in the body. Like magnesium and vitamin D3, zinc is a powerful antioxidant, meaning it helps reduce oxidative damage caused by free radicals in the body. Zinc is also important for skin health, which is why it is found in many skin creams and lotions.
Vitamin D3 is a form of vitamin D that, when taken as a supplement, can provide help to numerous systems. It also aids magnesium in the transport of calcium for added bone health.
---
Ingredients
Ingredients
Ingredients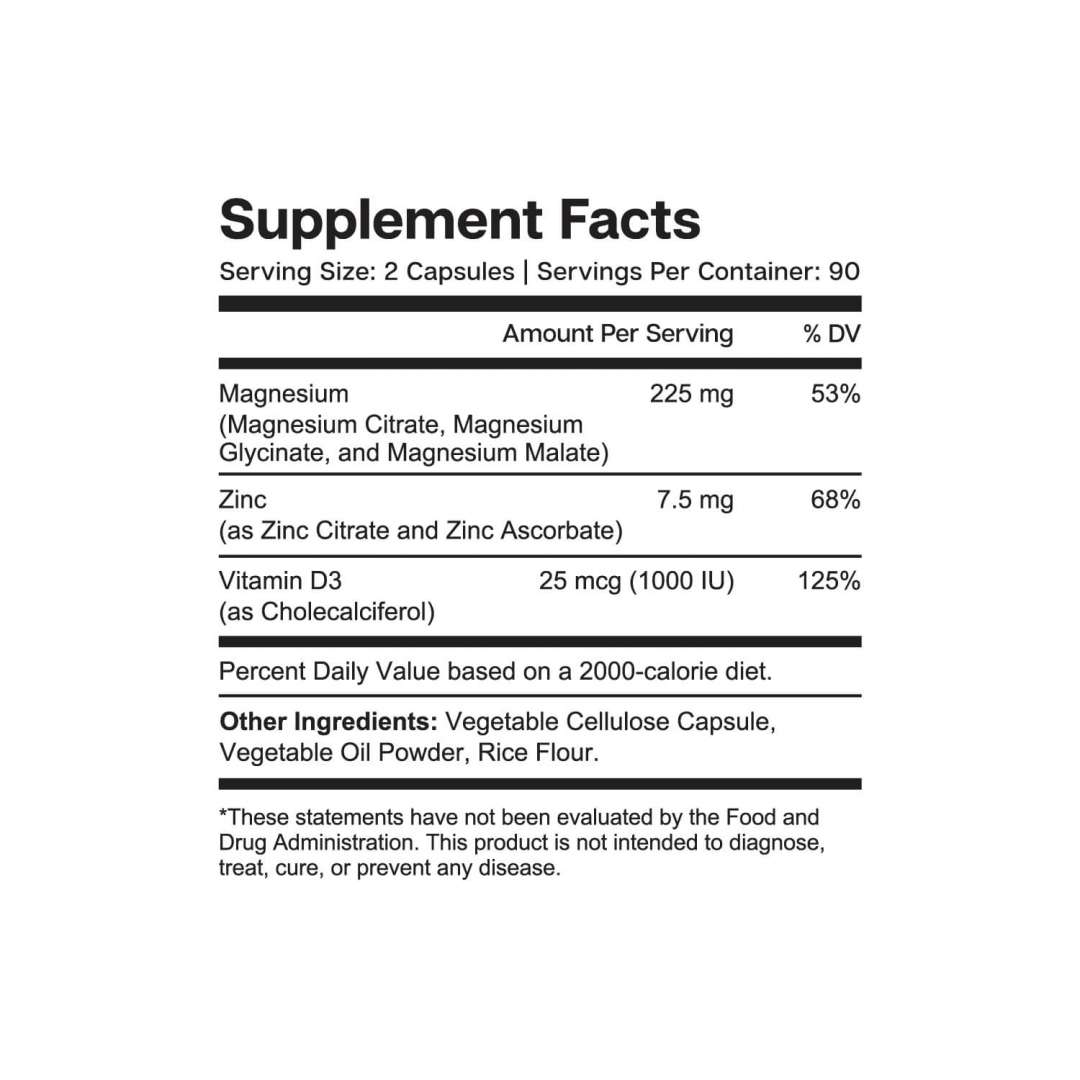 Show All Ingredients
---
Reviews
Magnesium Plus Zinc With D3 Reviews
In the interest of transparency, we never use incentives to influence these reviews.
Write a Review
GOOD AND FAST
Faisal Alnaeb
Wake up in morning now with no grogginess, just up ready to go.
david
At 66, I never knew how much I have missed by taking this, it really does make a difference.. makes me feel more calm and restored..
YURI
very happy with the product
Chrismc375
Was taking another type of magnesium and decided to give this a try, seems to be working well with no side effects.
Ann DaSilva
Easy to swallow-yay! I am taking this for bone abs immune support of course, but come to find out, it makes me very sleepy so I take it at night. The sleepiness for me is actually a benefit! Since starting this I sleep so much better and my sleep is restorative. I find for my size , one capsule a day is plenty.
Lindsey
Have no problems with swallowing the capsule.
Priscilla M.
This supplement has three very essential ingredients. Instead of 3 pills, I just take one (capsule).
Shirin M.