the science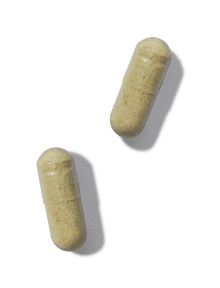 Hair hero's whole-body nutritional approach has lasting effects to help hair feel healthy and full.*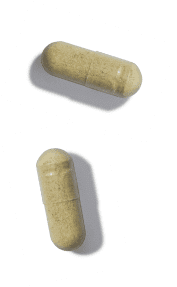 Read More

Collagen comprises approximately 30% of all of the body's protein molecules, making it the body's most abundant protein.

Collagen creates a protective barrier around each hair strand, clinically shown to promote hair health and prevent everyday hair loss.*

Biotin helps convert certain nutrients into energy and plays an important role in the health of your hair, skin, and nails.*

12 additional essential vitamins and minerals, including zinc and iron, to help maintain and promote your overall health.*

Saw palmetto berry extract can significantly increase hair count after four months of treatment and even encourage hair growth.*^

Horsetail and Bamboo Extract contain the highest, naturally-occurring amounts of silica.

^within the normal growth range
With Great Power Comes Great Hair
Essential elements® Hair hero™ was created to support hair health by revitalizing and strengthening hair follicles, for healthy hair from the inside out.* This comprehensive blend is designed with the essential vitamins and minerals needed to nourish and replenish your hair to allow for optimal growth.*^
^within the normal growth range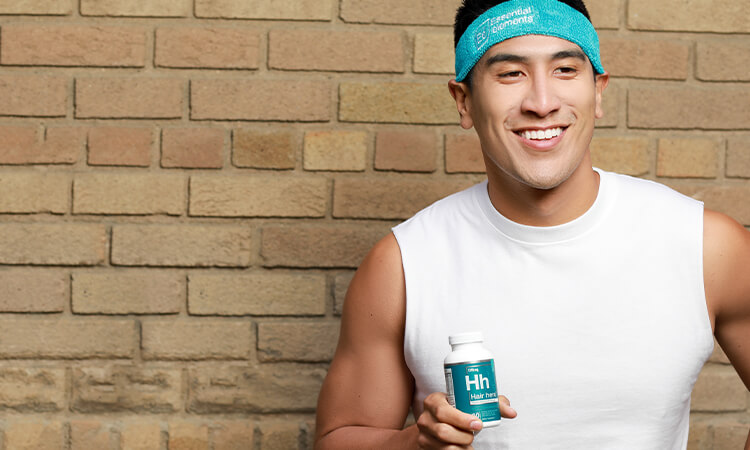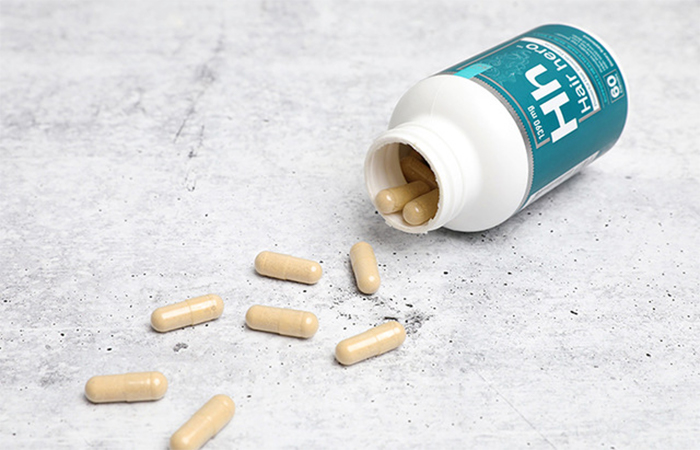 Ingredients
Hydrolyzed Collagen

Hydrolyzed collagen is derived from marine bone and cartilage. The hydrolyzing process yields small, intact amino acids which are quickly absorbed into the bloodstream, and used as the building blocks for new collagen production.*
Biotin

Biotin is a water-soluble vitamin that's a part of the vitamin B family which is also known as vitamin H. Biotin helps the body convert key nutrients into energy and plays an important role in the health of your hair, skin, and nails.*
Saw Palmetto Berry Extract

Taken from this fan palm's deep purple berries, Saw palmetto berry extract has been used in traditional, eclectic, and alternative medicine for centuries. Its naturally-occurring, active ingredients include fatty acids, plant sterols, and flavonoids and is particularly beneficial for hair growth.*^

^within the normal growth range
Horsetail

Equisetum, commonly known as horsetail, is a thin and sterile plant from the vascular plant family and is considered as a living fossil. The perennial herb reproduces by spores instead of seeds like the usual plants.
Bamboo Stem & Leaf Extract

Bamboo Extract is the richest source of naturally-occurring silica in the plant world, containing 70% silica by weight, which offers roughly ten times more potency than other botanical sources.