Description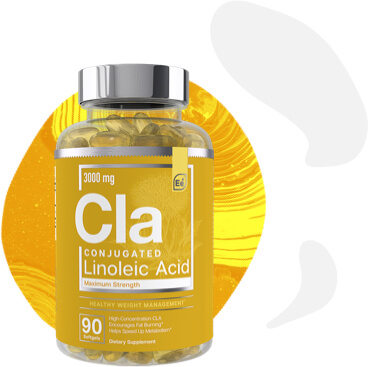 Product Description
Essential elements® Maximum Strength CLA is composed of high-quality extracted Conjugated Linoleic Acid derived from the most premium, non-GMO safflower oil in the world. We've crafted an 80% concentration of the purest and most extra strength CLA formula to burn fat, aid body shaping, and speed up metabolism.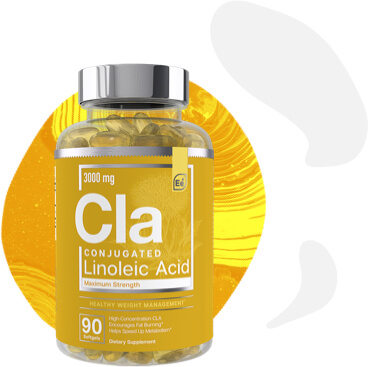 ---
The Science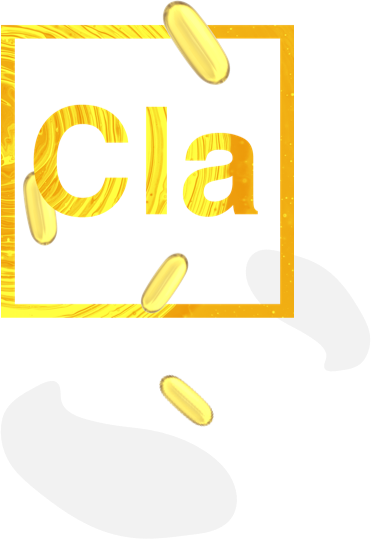 The Science
Conjugated linoleic acid (CLA) is the name given to group of chemicals found in omega-6 fatty acids called linoleic acid, which performs vital functions in the body and are necessary for optimal health and physical condition. Clinical studies have shown that this healthy fat is actually one of the best fat-burning foods available, but its quality is important.
100% pure CLA is known for its bone and muscle-building benefits, improving digestion, reversing cardiovascular disease, and blocking weight gain, and even has been shown to reduce food allergies and sensitivities.
---
Ingredients
Ingredients
Ingredients
Linoleic acid belongs to the omega family of fatty acids, the conjugated form of which is a combination of the different forms in which linoleic acid occurs in nature. Primarily found in grass-fed beef and raw dairy products, conjugated linoleic acid cannot be manufactured in the body, therefore supplementation is suggested.
Supplement Facts
Serving Size: 3 Capsules
Servings Per Container: 30
Amount Per Serving
%DV

Conjugated Linoleic Acid

3000 mg (80% Ethyl Ester)

Derived from Safflower Oil

2400 mg
*
Calories
30 mg
*
Total Fat
3 g
6%
Saturated Fat
0 g
*
Polyunsaturated Fat
3 g
*
*Daily Value Not Established
Other Ingredients:
Gelatin (Bovine), Purified Water, Glycerine



*These statements have not been evaluated by the Food and Drug Administration. This product is not intended to diagnose, treat, cure, or prevent any disease.
Show All Ingredients
---
Reviews
Conjugated Linoleic Acid Reviews
In the interest of transparency, we never use incentives to influence these reviews.
Write a Review
I'm not sure what this is supposed to do....I see no change as a result of taking for several months.
Glenda Moum
Very easy to take.
Toni Abram
It works for me no side effects
Sandra Dale
Brand new to this company & it's safe to say...their CLA product is great. I'll be returning for another bottle soon!
Wolfy
Perfect size to swallow easily. I feel my appetite is decreased. It definitely helps.
Karen
When I started this, I also changed my diet and started working out so not sure how much this actually helped with weight loss, however. my 30 day supply ran out and what I definitely noticed is that it made me have a bowel movement regularly every day and I noticed that has changed (for the worse) since I stopped taking this. I feel like it was helping get rid of waste. I am def ordering again. I have slimmed down in my waist a lot and would like to think this helped with that along with the diet and exercise!
Stephanie
It definitely seems to be working for me!
Been taking this new formulation/strength for 10 days now and the scale shows a loss of 2 pounds. No side effects and I do feel better and a bit more energized - but don't judge this by my results. I always give a new supplement 30 days to decide whether it is working for me - so far so good. Give it a try and decide for yourself. I am felling good about this and you might too - try it!
Susie
Great Product
I bought this product to lose weight, I lost 5 pounds in 10 days & another 2 pounds in the 3rd. I couldn't be more pleased.
Audrey Einstein