Description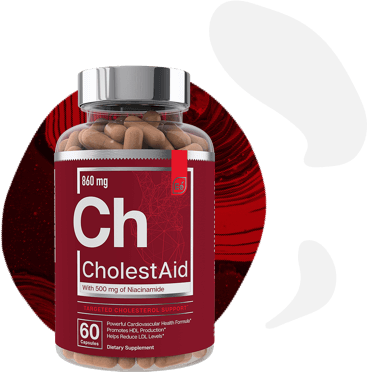 Product Description
Essential elements® CholestAid helps you keep cholesterol levels under control. With targeted cholesterol support, this robust formula is designed to help you increase the good cholesterol and decrease the bad. Heart problems can occur in men and women of any age, so keeping your cholesterol levels in check remains as important as ever.
With an expert-formulated combination of niacinamide, garlic powder, pine bark extract and more, CholestAid is an ideal way to support better cardiovascular health. Reducing the amount of LDL cholesterol that can potentially clog arteries requires more than one, single action. CholestAid helps your body retain, improve, and manage CV health by using a combination of powerful ingredients designed to approach cholesterol issues from multiple angles, for greater overall benefit.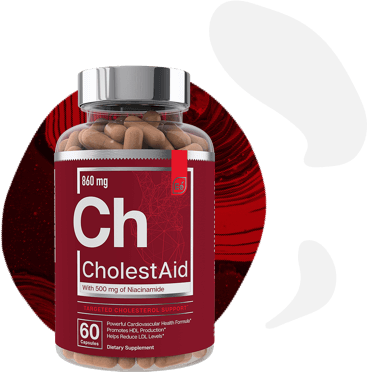 ---
The Science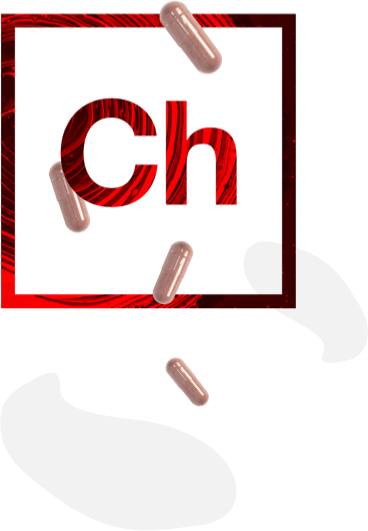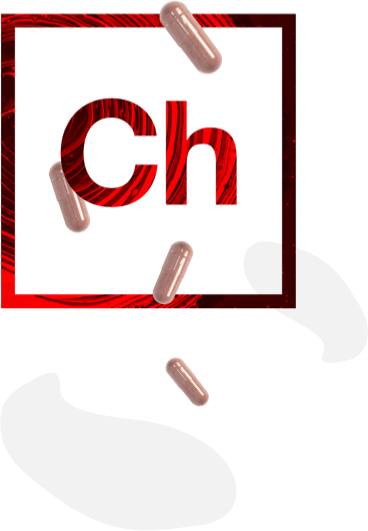 The Science
The key ingredients in Essential elements® CholestAid are the niacinamide and the expert formulation of it with other components. Powerful on its own, in conjunction with the rest of the CholestAid formula, niacinamide can help improve heart health and better manage cholesterol levels. Furthermore, studies have shown that it can help lower "bad" LDL cholesterol levels as well as triglycerides and even blood pressure.
This multi-pronged approach also includes the use of antioxidant properties of pine bark extract and garlic's ability to relax blood vessels. Coupled with encouraging higher "good" cholesterol levels, your body is better able to clear out the bad cholesterol building up within arteries and naturally manage cholesterol levels.
---
Ingredients
Ingredients
Ingredients
Niacin/Niacinamide
Niacin and niacinamide are both forms of vitamin B3. They work by helping reduce enzymes that break down "good" HDL cholesterol while also preventing cells from releasing the low-density lipoproteins that can cause cardiovascular issues.
Pine Bark Extract
Derived from the French maritime pine tree, pine bark extract has been shown to help reduce blood pressure while increasing blood flow.
Garlic Powder
Garlic powder has been found to help your body reduce high cholesterol.
Supplement Facts
Serving Size: 2 Capsules
Servings Per Container: 30
Amount Per Serving
%DV
Niacin
20 mg
**
Niacinamide
0
**
Red Yeast Rice
10.23 g
**
Pine Bark Extract
0 g
**
Garlic Powder
0 mg
**
*Daily Value Not Established
---
Reviews
CholestAid Reviews
In the interest of transparency, we never use incentives to influence these reviews.
Write a Review
I hope they help.
Rod Kallestad
good stuff
Alejandra Gonzalez Mojarro
I have yet to see if there is any difference in my bloodwork.
Sandy
it's a little pricey for 60 pills -
Manuel Aviles
Great vitamin, will know in 3 months if it works.
S.Ross
My 2nd bottle not sure if it is helping yet.
Amazon Customer
I will take these for 4 months,have blood work done and see if this truly worked.
john smalling
I think that is amazing for only being on this for such a short time! I definitely recommend giving this product a try.
Brenda