Description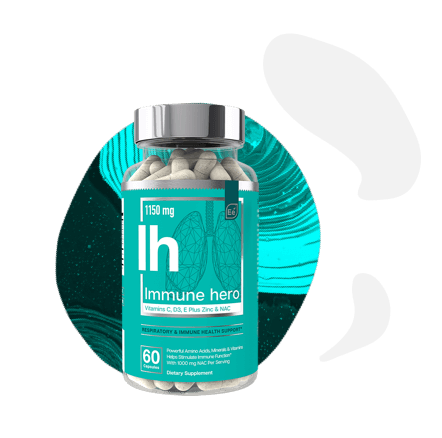 Product Description
Essential elements® Immune hero™ is an expert-designed formula for potent immune support, particularly when it comes to respiratory health, such as cough-related chest discomfort and sniffles. Immune hero can help stimulate the immune system to action, strengthen your natural immune defenses, and maintain proper respiratory immune health.*
With a powerful set of ingredients working together—including NAC, Zinc, Vitamin C, Vitamin D3, and Vitamin E—Immune hero™ is here to give your healthy immune system the help it needs every day of the year.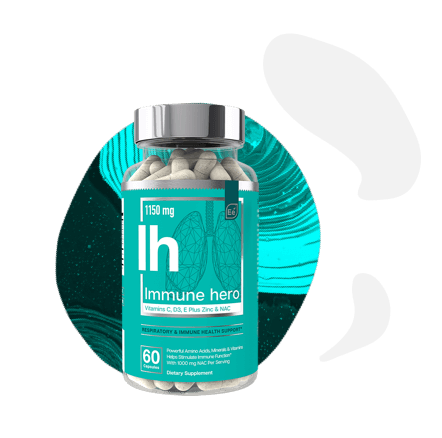 ---
The Science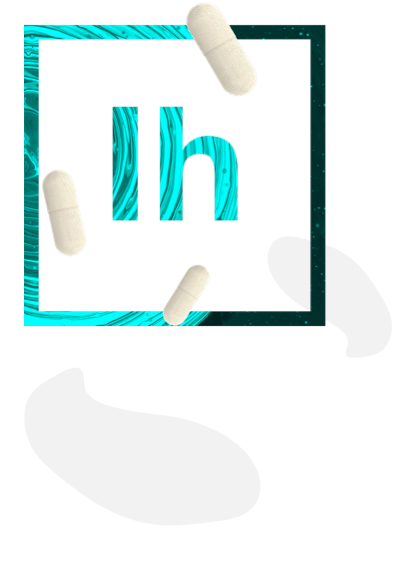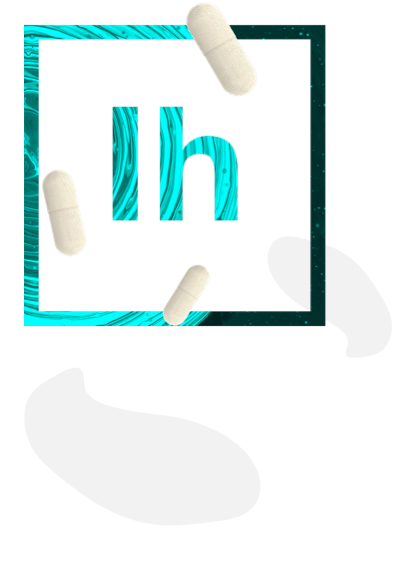 The Science
With essential vitamins, minerals, and NAC, Immune hero™ offers a potent set of ingredients working together to help support respiratory immune health as well as the function of the immune system as a whole. This synergistic formula is a breakthrough in targeted immune support.*

NAC is an important part of immune health due to its ability to stimulate the production of glutathione, one of the most important antioxidant enzymes in the body. NAC also helps the body naturally clear out mucus from obstructed airways.*

While vitamin E and zinc are widely known as essential for immune system health, vitamin C and vitamin D3 are also important parts of the overall picture. This is due to the numerous benefits they can have, such as their antioxidant effects in helping minimize cellular damage from free radicals in the body. Like chromium, another powerful part of the Immune hero formula, vitamin D3 also helps improve the production of immune cells that are essential for optimal immune health.
---
Ingredients
Ingredients
Ingredients
NAC
NAC, a semi-essential amino acid, is an important compound in the production of the antioxidant enzyme glutathione, which helps repair damaged tissues in the body. NAC can also help thin especially thick mucus, meaning you are better able to clear out airways when they are stuffed up.
Vitamin E
An essential for immune health, vitamin E is responsible for stimulating the production of immune cells in the body. These immune cells, specifically T-cells, are how the immune system attacks and eliminates harmful pathogens in the body.
Zinc (as Zinc Citrate and Zinc Ascorbate)
Like vitamin E, zinc is another important nutrient for immune health. Zinc helps the immune system maintain a timely response to problems in the body. And the importance of getting enough zinc has been shown to increase with age.
Vitamin C (as Ascorbic Acid)
Responsible for a wide range of benefits to your health, including helping your body make the most out of its vitamin E, vitamin C is also an important part of continued immune system health. It can help strengthen the lining of the epithelial cells along airways, helping these important cells maintain their first line of defense of pathogens.
Vitamin D3 (as Cholecalciferol)
Vitamin D3 functions as a powerful antioxidant, helping reduce the damage done to cells by free radicals in the body. When left unchecked, free radicals can cause damage throughout the body, putting undue strain on the immune system. Additionally, vitamin D3 is important for immune health in its own right, as it helps support the proper function of important immune system cells.
Chromium (as Chromium Picolinate)
With the support of chromium, an essential micronutrient, the immune system is able to maintain immune cell production at proper levels, thereby improving overall immune response.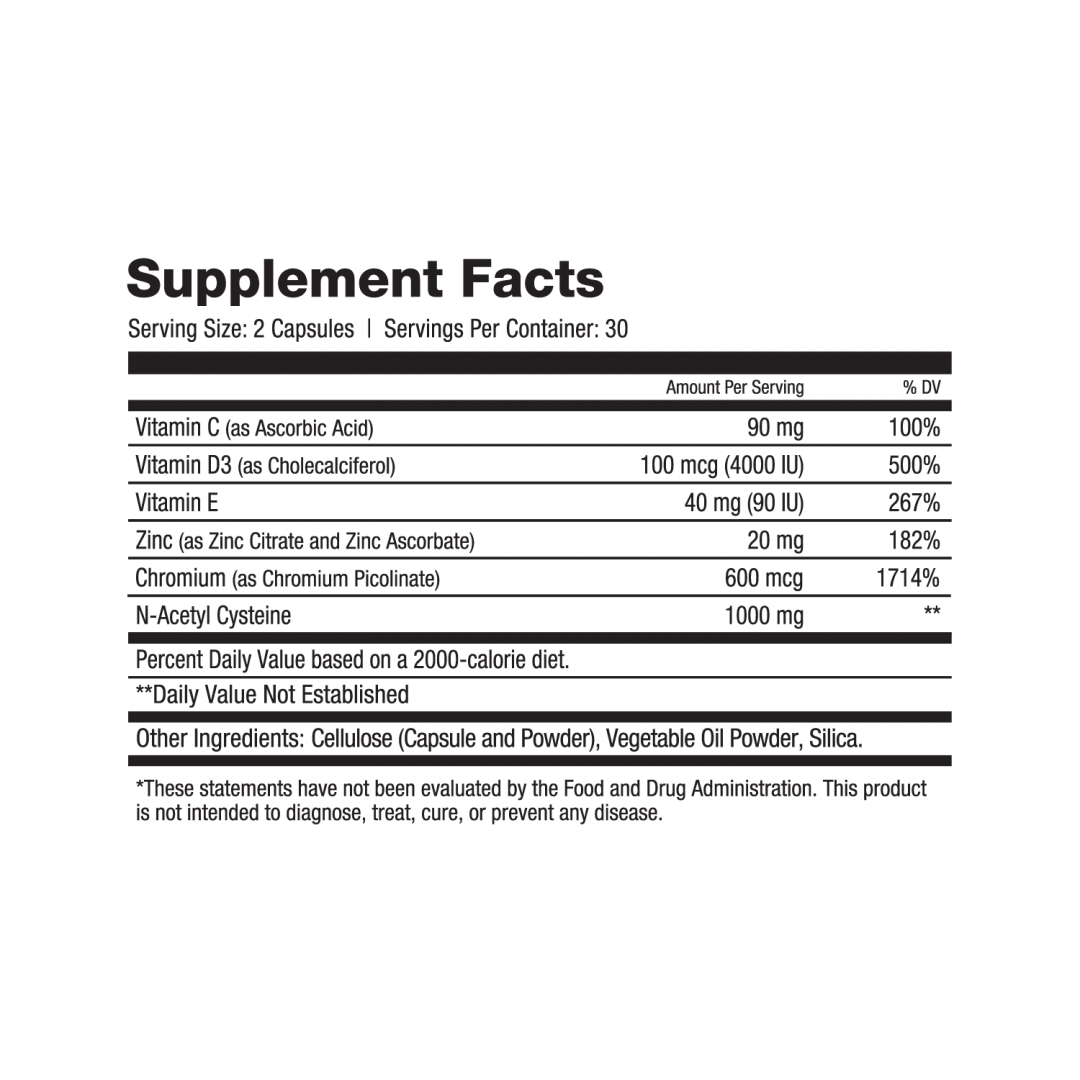 ---
Reviews
Immune Hero Reviews
In the interest of transparency, we never use incentives to influence these reviews.
Write a Review
I have been very pleased with immunity Hero.
Richard Shoninger
I really like the idea I do t have to take all of these supplements separately.
Pat Napier
Nicely packaged jar of supplements! Came double sealed for safety, the capsules are not crazy big and hey go down smoothly with water.
rio conure
High quality ingredients and an interesting blend of actives. They are easy to swallow and I haven't had any weird vitamin burps.
Texas Mama
Feels like it's working. Only half way through the bottle. I have to take with food otherwise it upsets my stomach.
Darren Maxfield
This provides a good blend of supplements for immune health. Using this in preparation for an upcoming trip.
Hunting Creek
I'm enjoying feeling better and having more energy.
Amazon Customer
This did not bother me at all, and i feel better.
Debi
Very happy with this product!! Thank you!!!
BaliDreamer
They are gluten free, sugar free, dairy free, shellfish free and soy free.
Alyssa