Description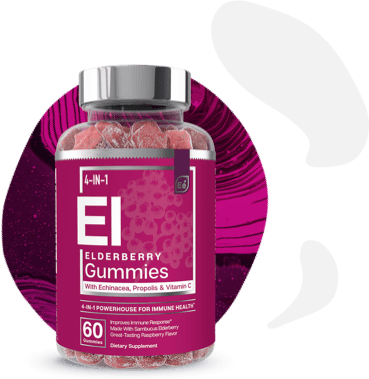 Product Description
Essential elements® Elderberry Gummies are an expertly crafted 4-in-1 formula of immune-boosting ingredients. With the potent benefits of Sambucus nigra (Black Elderberries), Vitamin C, Echinacea purpurea, and Propolis, these gummies are a raspberry-flavored, convenient way of helping improve immune function in your body.
By working to improve your immune health from 4 different angles, Essential elements Elderberry Gummies are an important part of keeping your natural defenses strong. Elderberries are naturally high in antioxidants, vitamin C is an essential nutrient in your health, and Propolis and Echinacea have been shown to stimulate immune function. These gluten-free gummies use high-quality ingredients for high-quality benefits.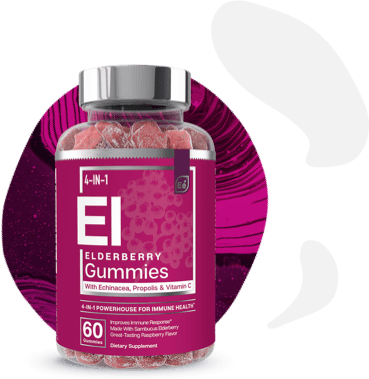 ---
The Science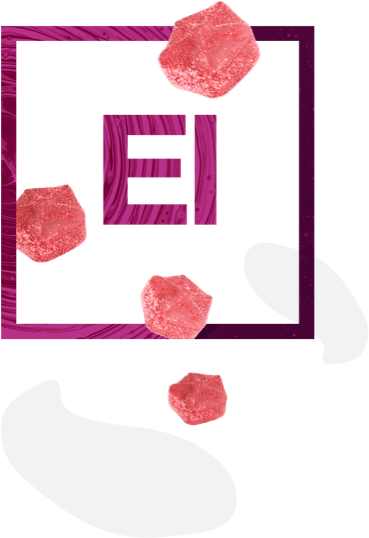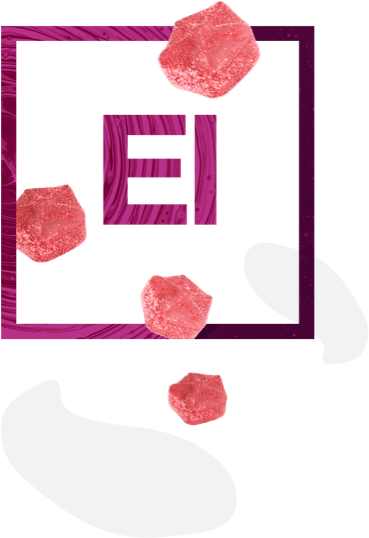 The Science
Elderberries are a natural source of antioxidants and have become a popular means of boosting your body's immune function. Along with the other powerful ingredients in these gummies, the elderberry extract helps stimulate your immune system into action and can play a key role in numerous other functions within the body.
Antioxidants are well known for their ability to reduce the oxidative damage caused by free radicals in the body. A variety of important flavonoids, a type of antioxidant, are naturally found in blackberries, specifically the black elderberries used in these gummies. These include anthocyanins C3G, cyanidin-3-o-sambubioside (C3S), hyperoside, isoquercetin, quercetin, and more. Their presence helps the body maintain proper function in numerous systems, but especially in the area of immune health.
The many antioxidants and other benefits from the addition of Vitamin C, Echinacea, and Propolis in the gummy formula create a powerful, 4-in-1 package of immune support.
---
Ingredients
Ingredients
Ingredients
Sambucus nigra Extract
Also called the European elderberry or black elder, these berries have been used for centuries for their immune benefits. Rich in the antioxidant polyphenols called flavonoids and numerous other helpful compounds, elderberries support immune function by working to keep cells healthy and more.
Ascorbic Acid (Vitamin C)
A powerful antioxidant itself, vitamin C is able to significantly boost levels of antioxidants in the bloodstream, helping maintain healthy cells. When cells are healthy, they are better able to defend themselves and recuperate from problems. Ascorbic acid is a natural, water-soluble form of vitamin C.
Echinacea purpurea Extract
Like elderberries, echinacea purpura is rich in antioxidant flavonoids. There is more than one species of echinacea. The purpurea species has much more clinical support for immune health than the others, such as the angustifolia.
Propolis Extract
Bees produce propolis in hives as a natural antibacterial and anti-fungal substance, helping protect them. It can often be found in small amounts in honey as well. Propolis in humans can help thanks to its flavonoids and other antioxidant compounds.
Supplement Facts
Serving Size: 2 Gummies
Servings Per Container: 30
Amount Per Serving
%DV
Calories
24
**
Total Carbohydrates
6 g
1%
Total SugarsIncluded Added Sugars
4 g
4 g
8%
Vitamin B6 (as Pyridoxine Hydrochloride)
1 mg
58.82%
Folic Acid
240 mcg
60%
Vitamin B12 (as Cyanocobalamin)
2.4 mcg
100%
Iodine(from Potassium Iodide)
100 mcg
66.67%
Sodium
12 mg
<1%
Apple Cider Vinegar Powder
1000 mg
**
Pomegranate Juice Powder
80 mcg
**
Beet Juice Powder
80 mcg
**
*Daily Value Not Established
---
Reviews
ElderBerry Gummies Reviews
In the interest of transparency, we never use incentives to influence these reviews.
Write a Review
Product was fine would consider ordering again
Shirley Moog
Do not taste too sweet nor "mediciny".
Ricardo Reyes
I really like the taste and they are easy to chew. So far, very happy with them.
DCgirl58
So far so good! Love them! Hope they help!
Grace McGee
Flavor is good so it's easy to take the recommended dosage
Susan
I absolutely hate raspberry flavor but this stuff tastes fantastic.
matt
For me it's like getting a boost of energy to make it through the day.
GJay