Description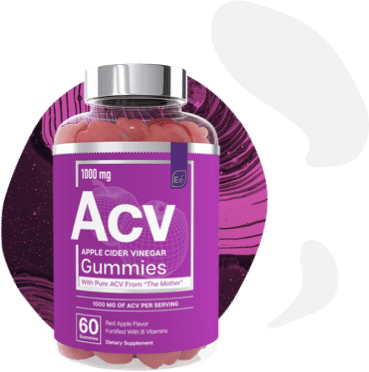 Product Description
Essential elements® Apple cider vinegar gummies are derived from "The Mother" of apple cider vinegar. The Mother contains beneficial proteins, enzymes, and beneficial bacteria. These gummies are also fortified with essential B vitamins, which can help improve energy levels, cognitive function, cardiovascular health, and more.
Many of the beneficial effects of vinegar stem from the acetic acid it contains, and the acid is also what causes vinegar to have its acrid smell. By using apple cider vinegar from The Mother to create gummies, you can enjoy all the health benefits of ACV with a tasty red apple flavor, and without the strong taste or smell of standard liquid vinegar.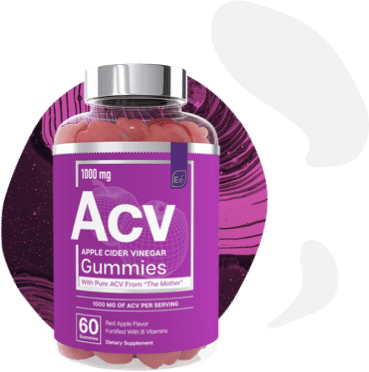 ---
The Science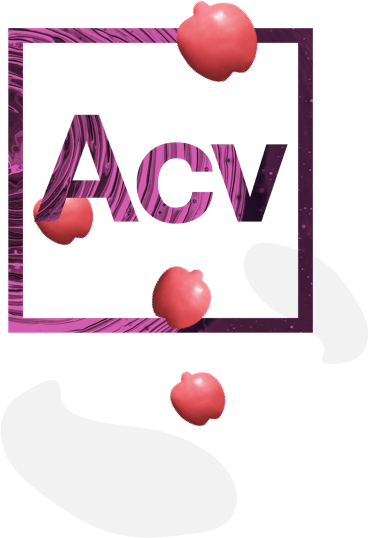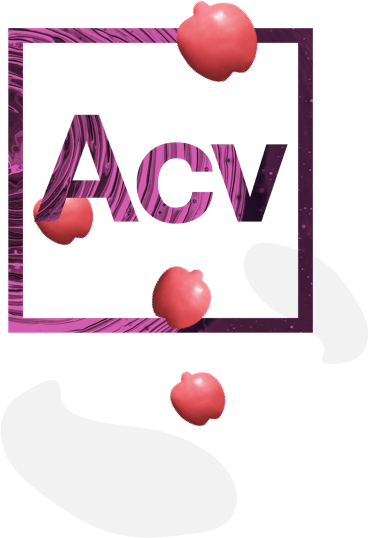 The Science
Apple cider vinegar is a popular, natural means of encouraging many different health benefits. From its ability to help in improving immune system health and response, to its use in weight loss, particularly in reducing belly fat, apple cider vinegar can help you in numerous ways.
Acetic acid is the primary means by which apple cider vinegar is able to produce health benefits. Acetic acid helps improve the immune response to stimulate the body's ability to reduce oxidative tissue damage.
Another key function of the acid naturally found in apple cider vinegar is in its ability to slow the stomach from emptying. This helps maintain longer feelings of fullness, meaning it can help reduce overeating and, consequently, aid in your weight loss efforts.
---
Ingredients
Ingredients
Ingredients
Apple Cider Vinegar
Made by fermenting mashed apples, apple cider vinegar is renowned for its numerous beneficial health uses. The vinegar used in Essential elements Apple cider vinegar gummies is completely from The Mother.
Vitamin B6
This vitamin is important for cognitive function and mood, but it has also been shown to have synergistic effects with vitamins B9 and B12, causing improved cardiovascular health
Folic Acid (Vitamin B9)
Folic acid, the synthetic form of vitamin B9, like all B vitamins, is essential in your body's ability to convert carbohydrates into glucose, i.e., energy. Folic acid is also important in cognitive health.
Vitamin B12
Vitamin B12 is best known for its ability to help the body maintain proper nerve and blood cell health.
Iodine
This mineral is important to thyroid health as well as cognitive function.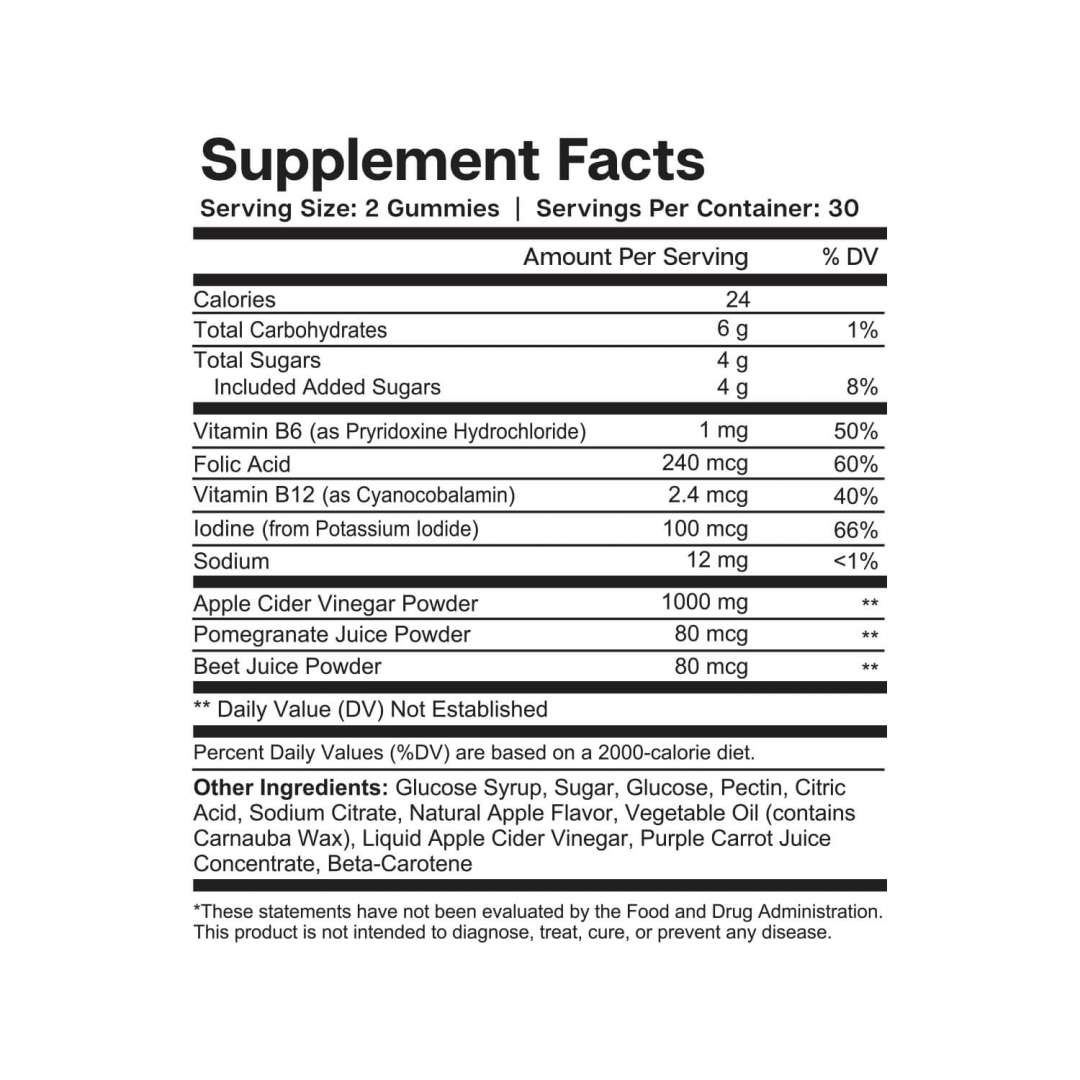 ---
Reviews
Apple Cider Vinegar Gummy Reviews
In the interest of transparency, we never use incentives to influence these reviews.
Write a Review
Great product love the taste also
S. E
Love this product! I feel great! So far I have lost 8 pounds, and have recommended this product to several friends who are trying to loose weight.
PK
Hands down the BEST ACV gummies I've had up to date & the high MGS on the ingredients is what got me Sold. 5 Stars ? & I tell others to get these in their daily vitamin regimen. I'd be an Excellent sale lady for y'all just saying; keep me in mind cuz I plug what I believe iin....these are Health. ♥️☺️ :)
Jamie Morales
Excellent! Had to use Goli when I ran out of these and they were temporarily out of stock. These are far superior and their taste and texture much better. I made sure to order 6 bottles this time so as not to run out again. Taste is very similar to apple jolly ranchers.
Jeannie Markus
They taste great no cider flsvor
dm
Very good taste. More powerful than Goli.
Daneen Bennett
They are good tasting. Not bad.
Bec
These actually taste good and are not hard to chew
Tribbie Sorensen
I love the flavor.
Darla Austin
Vinegar flavor is maisked very well an apple flavor.
Jaye Tee