○ 10 min read
The Festival Survival Kit Essentials Checklist
Summertime has hit, and music is in the air. Thousands of people will be flocking to summer festivals to rock out, camp out, party with friends (new and old), and stay up all night getting wild and having unforgettable experiences.
The number one most important thing on most people's to-do list for any music festival is to stay hydrated. No matter where you are or what kind of altered state you may be in, make sure you Get Hy and Stay Hy! Nothing ruins a party quicker than your body running out of fluids and sending you into a night of hugging the toilet or being the first to crash out. Ee's Hydration packets are your new best party friend and should never be left at home while you are attending a music festival.
Keep the party going with these other essentials that will help you to stay healthy & safe, so you can make your summer festival the most mind-blowing, exhilarating, sensational experience it can be.
Festival Survival Essentials
Sun protection
As some of the best music festivals take place in the summer, make sure you are prepared to be in the sun for extended periods of time. Use protection with at least 30 SPF, ideally even higher, with UVA and UVB protection. You may even want to set a reminder on your phone to reapply every few hours and get something water-resistant so you don't sweat it all off. This is especially important for Coachella or any festival taking place in the desert or where there are higher temperatures, but being in the sun all day, even in cooler temps, can still leave you feeling extra crispy.
Wide Brimmed Hat(s)
Many music festivals won't have a lot of shade to stand in, so bring your own. Pack along a hat with a wide brim that can cover as much area as possible. Look for one that is bendable so you can easily stuff it into a bag if necessary or one that has a string on it to hang on your neck and shoulders when not in use.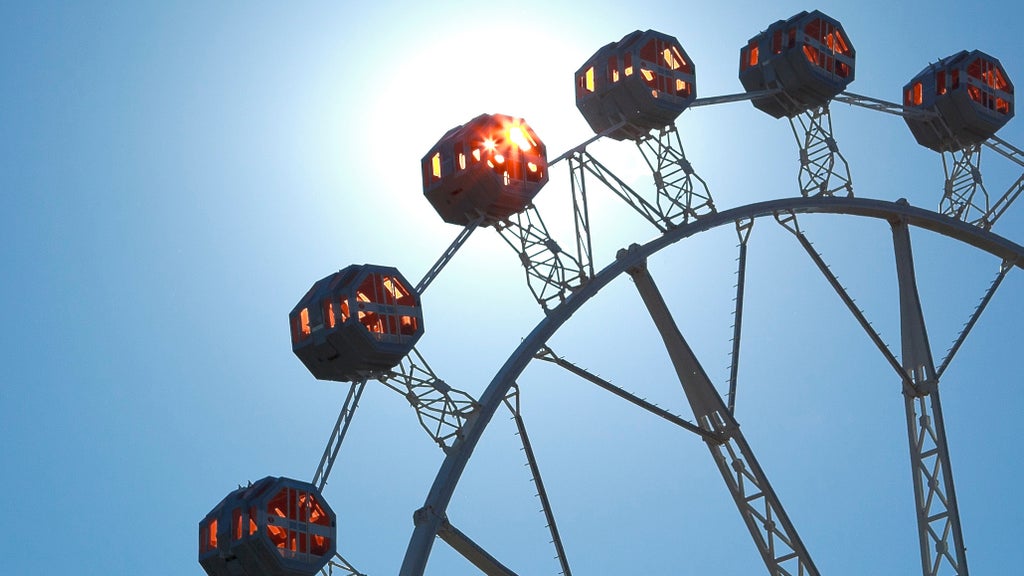 Reusable Water Bottle
Relying on purchased water at a festival cannot only be expensive, but it's also a big waste of plastic one-time-use bottles. Bringing your own to refill will make it more likely that you will drink more water throughout the day and reduce unnecessary waste. Be sure to check the rules of the festival you are attending to see if outside bottles can be brought in and whether there will be drinking fountains or other water facilities available.
Sunglasses
Shield your eyes from the sun, wind/dust, and flying objects (you never know how crazy it might get)! Be sure to get some that have UVA/UVB protection, as you may be in direct sunlight for hours on end. This is your chance to go all out and have fun with your eyewear choices. Wear something spectacular and flamboyant to stand out in the crowd and accentuate your outfit.
Camera
Some festivals have rules about certain kinds of cameras so check with the organizers to see what you are allowed to bring in. Obviously, the easiest choice is to use the digital camera on your phone, but if that isn't allowed, or you want to try something a little different, opt for a disposable or Polaroid camera. These can be fun and add a bit of old-fashioned suspense while you wait for them to be developed. Polaroids and other instant cameras also add a vintage aesthetic, and the photos can be shared right then and there with friends. Good concert etiquette says don't be on your phone the whole time, but you will want to be sure to capture certain incredible moments, especially if you are in a state of mind where you may not remember it all.
Portable Handheld Fan
Between all the people, dancing, and sun, it gets hot out there! Just getting the air moving around you can revive your energy and be used as a quick cool-down if you start getting too hot. Keep cool with a folding handheld fan that can be put in your pocket or bag when not in use. There are also battery-powered fans you can find, and some that even have spray bottles attached that will send cool air your way with minimal effort.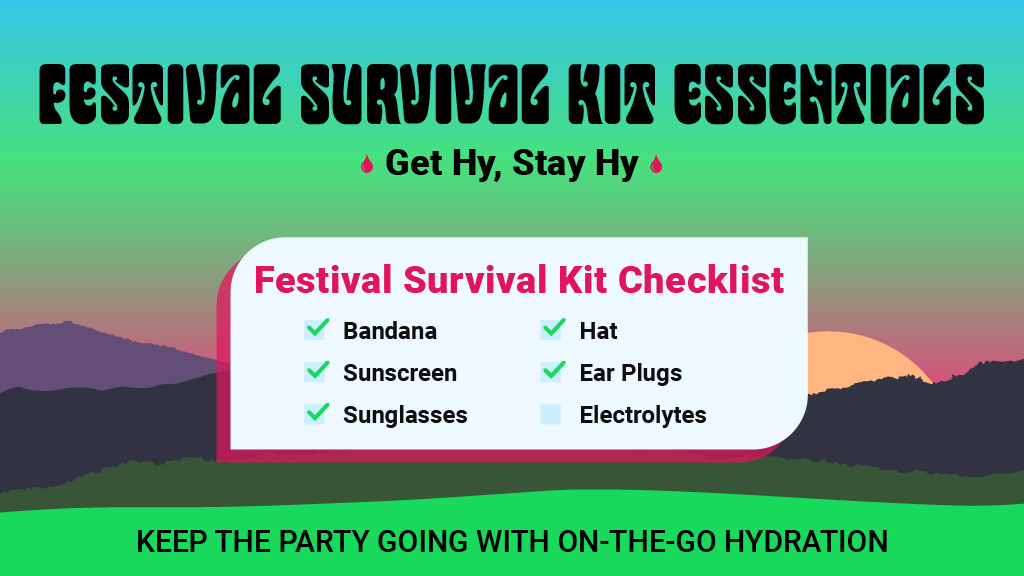 Theft Proof Bag
There are thieves that make people at these festivals their target, so don't let yourself be one of them. Carry something light and hands-free so that you don't need to leave it unattended. A small backpack can fit most of what you will need or go even lighter with the forever-hip fanny pack. They are coming back in style and fiercer than ever. Other messenger style bags that sling over one shoulder are also a good option and can be worn forward or backward depending on whether you are just hanging out between shows or up in the pit dancing to your favorite band.
Beach Towel/Blanket
Beach towels and light fabric blankets are great to have around if you need to rest, want a place to chill with your friends, or if you get the chance to sit and watch a low-key musical act. If it rains, you will have something to dry off with, and you can even hold it over your head or wrap it around your shoulders to block the sun for a while if you need to get in some shade. Sometimes there are public showers at these events, or you may just need to drench yourself with water to clean up or cool down. Look for a microfiber towel that is small and quick-drying or a small blanket that is lightweight and durable.
Hand Sanitizer
Festivals can be dirty, messy fun, and often with long lines for bathrooms and other facilities, which might make it difficult to wash your hands. Use sanitizer before you eat and at the end of the day to keep germs at bay.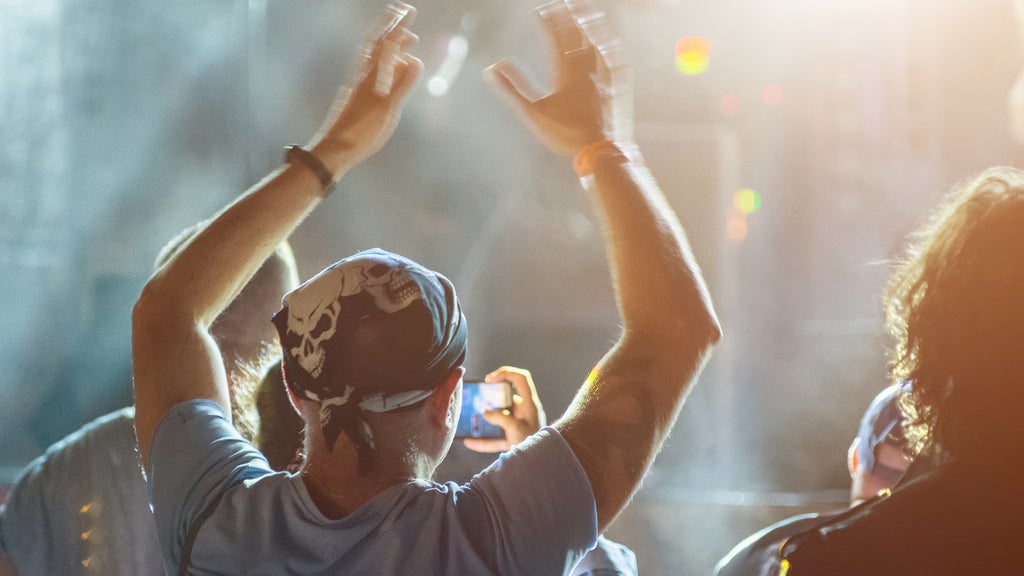 Bandana
This is a multi-purpose must-have for any outdoor event. A bandana can cover your head or the back of your neck to shield you from the sun's heat. You can also keep it in your ice chest, if you have one, for a quick cool down when needed. It can be used as a hair tie, a washcloth, or wear it wild west style to keep from breathing in dust. You can even wrap it around small belongings and tie the ends together to make a little pouch to carry extra stuff if you need it.
Earplugs
We aren't here to tell you how loud is too loud, but if you are the type that likes to get right up near the stage, pack along some earplugs. You may not need them, but it's worth having them around just in case, especially because they are so small they hardly take up any space. Even if you think it's not cool, your ears will thank you later in life.
Portable Charger
You gotta have power. When taking photos of friends and videos of all the festivities, your battery can dwindle quickly. If you get separated from your crew and need to find them, a phone is a necessity at large crowded venues. Being able to recharge if you are staying somewhere without electricity for several days is incredibly useful, and it's so easy if you plan ahead.
Body Wipes
A wet washcloth or body wipes can go a long way to helping you feel fresh and clean, even when you are camping out for a few days or sweating non-stop at a festival. Body wipes are like baby wipes but thicker and larger and meant to be used all over the body without causing irritation. Bring enough for your friends, especially if you share a tent or other close sleeping quarters.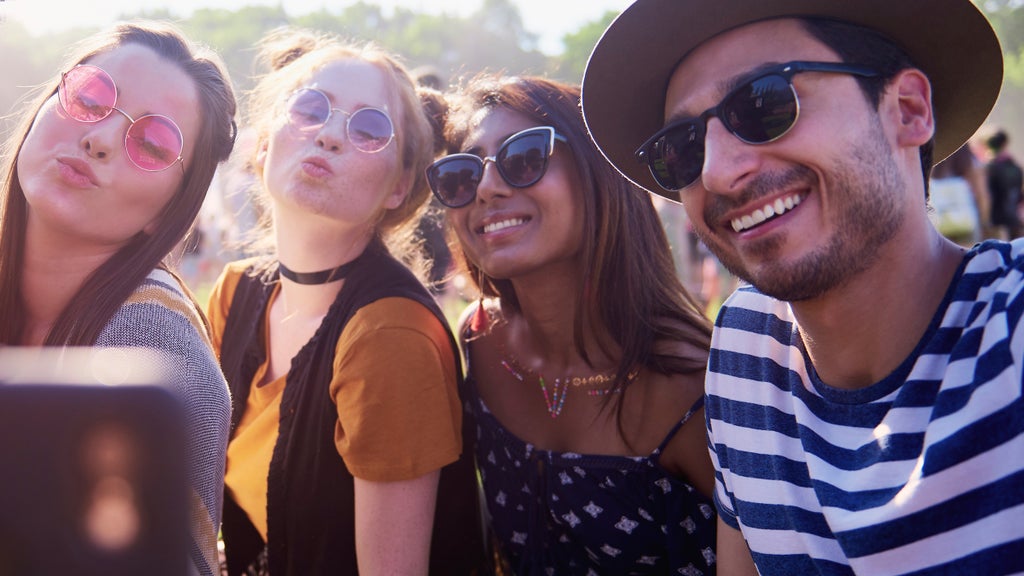 Dry Shampoo
It gets pretty sweaty out there, and while you can do a quick wipe down with a washcloth for the rest of your body, it's much harder to freshen up your hair in a festival-type situation. Dry shampoo will help to absorb oil and sweat while neutralizing odors. It can also enhance the volume and texture of your hair so you can look good even without showering or extra styling.
Discomfort Reliever (i.e., Advil or Tylenol)
Hopefully, you won't need this, but it's good to be prepared. Loud music, drinking, bumping into people, being on your feet all day and all night, there are so many possibilities that might make this a necessity you will be glad you packed along.
Band-Aids or Travel Sized First Aid Kit
Just in case! You never know when you might need a band-aid or some other first aid supplies. Some festivals will have a first aid tent to go to for injuries, but it's good to pack your own supplies, especially if you just get a little cut or scrape, so you don't have to miss the show.
The Essential Element
Being prepared with a few necessities will help you have the ultimate festival experience. Don't forget to Get Hy before, during, and after so that you keep feeling good for the entire event and return home energetic and invigorated. Festival season can feel like one long, non-stop party, and to keep going through all of it, you've got to stay cool and hydrated. Packing Hydration takes up very little space but will make a big difference in how you feel. Just mix into water for powerful, sugar-free hydration that keeps the party going strong all night long.
Back to Nutrition